Teaching your children good eating habits doesn't need to be difficult — or nuclear colored. These side dishes are delicious and easy to prepare. Plus kids love them!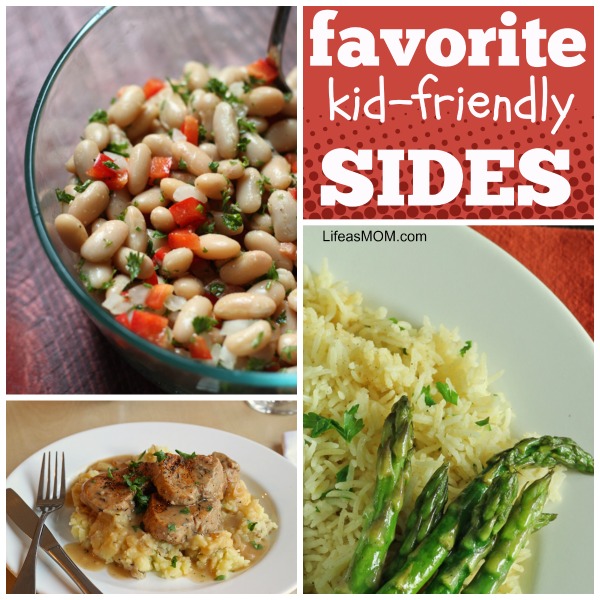 As a mom, meal planning sometimes seems like a losing battle. What the kids like one day, they scorn the next. A 9×13 pan produces too many leftovers, but a week later there's not enough. Kids' preferences and appetites can change like the wind.
After reading French Kids Eat Everything, I started to take a second look at how I was enabling some of my kids to be picky. Nowadays, if you're a child at my table, you get to sample everything. No matter what.
But, you also get to have as much of something you love as you want. While supplies last, of course.
These side dishes are some of my family's very favorites. They go well with grilled and roast meats. I usually serve a simple steamed vegetable or a salad to go with.
Each of theses dishes is easy on the budget and simple enough to please any kid's palate. Let me know which ones are your favorites.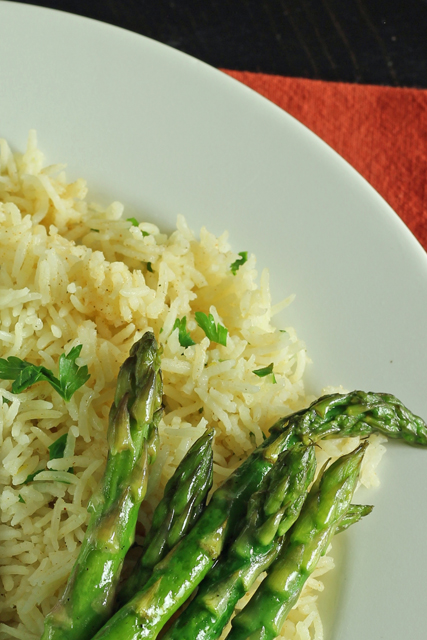 Rice is so easy to make and it's pretty economical as well, making it a great family side dish. This Baked Rice with Lemon and Thyme cooks in the oven alongside your main dish or bread. It's hands-free and foolproof. Feel free to mix up the seasonings and herbs to suit what you have on hand.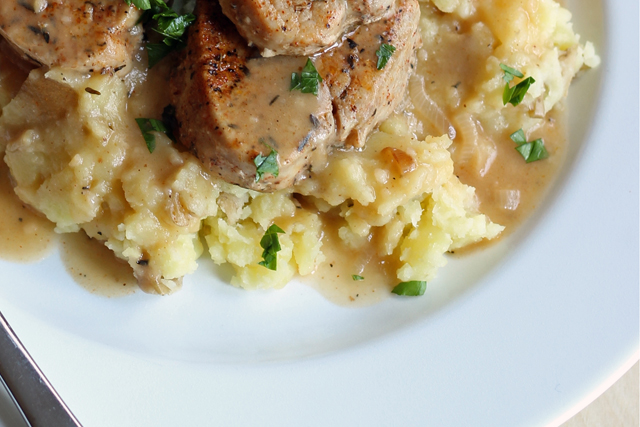 It wasn't until I was in college that I learned that mashed potatoes were supposed to be smooth. That's not how we did it at my house. These Rebel with a Cause Smashed Potatoes are meant to be lumpy, so there! They're also super quick to make, coming together in 30 minutes or less.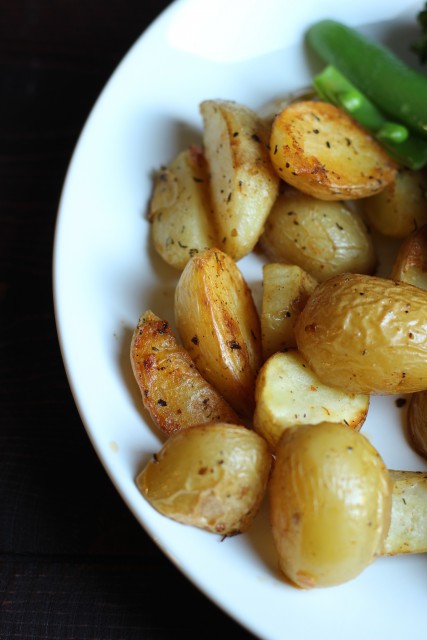 I love it when I can find small yellow potatoes on sale, so I can make our favorite Easy Roast Potatoes. These become so utterly delectable with tender insides and crisp kinds. Season generously and make a double batch. You'll want to eat them all.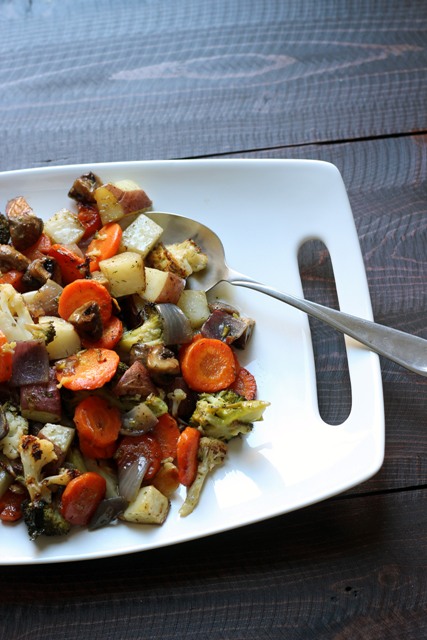 Most of my go-to side dishes are rice or potatoes, but Jessika's Roasted Vegetables are a big hit at my house. Make use of what's left in the vegetable drawer and get well tonight! This dish is very forgiving so mix it up however you like. I tend to add vegetables I know my kids don't love and it all works out.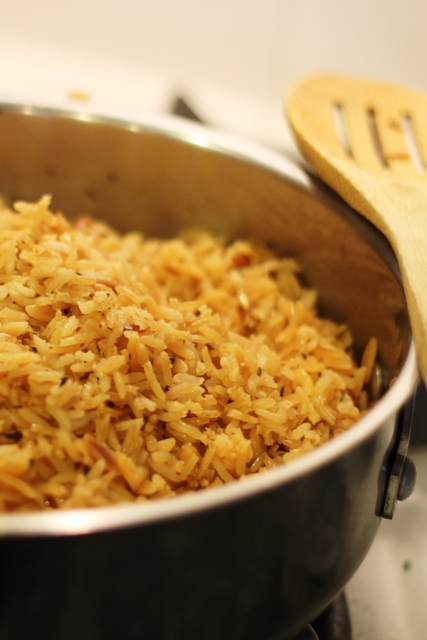 I grew up on the San Francisco Treat (Rice-a-Roni), but I haven't bought a box in over fifteen years. Not since I learned how to make Seasoned Rice Pilaf myself. It's super easy and a big hit with kids of all ages.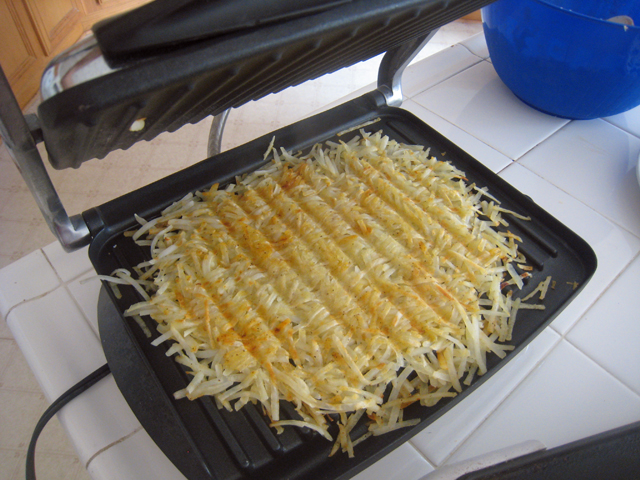 One of my favorite things to keep on hand in the freezer are shredded potatoes. I get the unadulterated kind at Trader Joe's, nothing's been added to them. Then I toss with oil and seasonings and let them cook in the panini press. Talk about easy! Panini Press Hashbrowns are also quite the novelty, don't you think?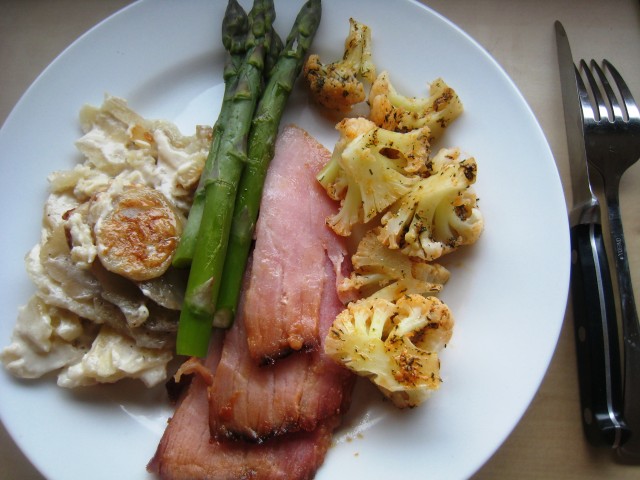 I've been making the Tastiest Scalloped Potatoes for over 20 years now. The recipe list is short and simple: cream, half and half, butter, salt, pepper, and potatoes. The end result? Divine. We make two pans at Easter and Christmas — and sometimes there's even leftover.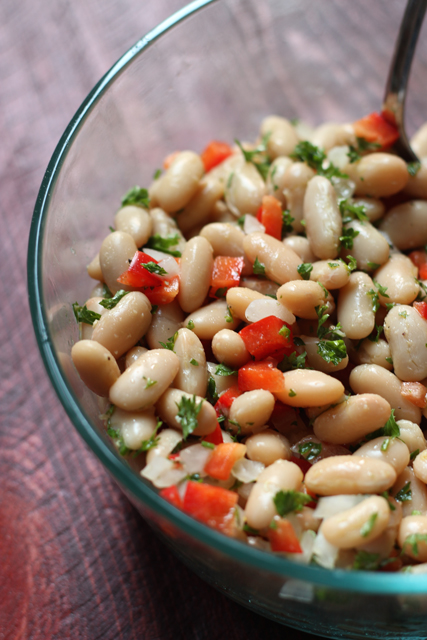 Beans and rice are common fare at our house. This White Bean Salad is a tasty way to lose the rice and still enjoy beans. This is a perfect side dish for warmer weather. My kids practically inhale it, it's so good.
Have you got a favorite side dish your kids love?