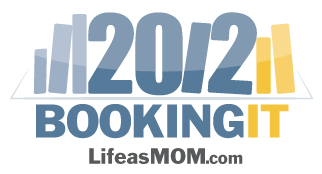 Booking It is an online book club dedicated to sharing good reads and discussing those we've read. It's pretty loose in structure. You can read "the assigned" reading, or not. But, you have to read a real book and then show up here on the 12th of every month prepared to talk about what you read. Leave a comment or link up your book review post. Visit the other links, comment on the other books read, engage, and ask questions.
The "Assigned" Reading
I came up with twelve books that I really want to read and that I think are generally "safe" to recommend.
Disclaimer: All but two are new to me, so I'm a little like the blind leading the blind. I can't vouch for the language or content in any of them. Read at your own risk! But, know that we'll be in the adventure together.
As always, you are in no way required to read any of the listed books in order to participate in the book club. But, if you'd like to read one of these books, it would be great to do it when we're reading so that we can all talk about it.
Some of the assigned books are new releases, a few are classics, a few haven't been released yet. There is a good handful of fiction as well as a few memoirs. I'm hoping it's a good mix. There's nothing too expository, but hopefully enough to inform, entertain or encourage.
If you're interested, I'd love to have you come along for the ride in Booking It in 2012!
Here's the reading schedule for the new year:

January – One Bite at a Time by Tsh Oxenreider

February – The Money Saving Mom's Budget by Crystal Paine (release January 2012)

March – A Million Miles in a Thousand Years by Donald Miller

April – The Dirty Life: A Memoir of Farming, Food, and Love by Kristin Kimball

May – Miss Pettigrew Lives for a Day by Winifred Watson

June – All in Good Time by Tara Kuczykowski and Mandi Ehman (release January 2012)

July – The Hobbit by JRR Tolkein (movie to be released in December 2012)

August – Desserts in Jars by Shaina Olmanson (release late June 2012)

September – Kisses from Katie by Katie Davis

October – Les Miserables by Victor Hugo (movie to be released in December 2012)

November – Happier at Home by Gretchen Rubin (release Sept 2012)

December – Not Your Mother's Make-Ahead and Freeze Cookbook by Yours Truly (release November 2012)