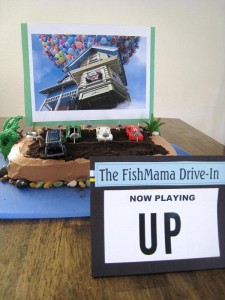 Over the years creative birthday cakes have become an important part of our family's traditions. And over time, they've become a special part of LifeasMOM. I share a minimum of seven creative birthday cake designs each year as well as offer my readers the chance to "hit me with their best shot" and challenge me with a tricky, birthday cake theme. It's been lots of fun. I've even written an ebook on the topic called Pretty.Cool.Cakes: A Baker's Dozen of Creative Birthday Cake Ideas.
Twice a year, I host a Birthday Cake Round Up where readers get the opportunity to share their own birthday creations.
Readers are welcome to submit guest posts throughout the year to share their creative cake ideas.