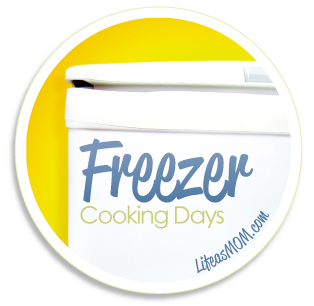 I love cooking food to freezer for meals later in the month. Not only does this buy me some time and help me avoid dirty dishes every night of the week, but it also saves me money and resources as I am buying and cooking in bulk. I also stay out of the stores which prevents me from impulse shopping.
Freezer Cooking Days are back!
You're invited to come along with me each month, either vicariously or in real life. Here's how Freezer Cooking Days will be working for 2016.
At the start of the month I'll send out a cooking plan (in beta) in the weekly newsletter. (4/10/16)
That week, I'll host a Facebook party on the Life as MOM Facebook page so I can answer any questions you might have about the plan as well as freezer cooking in general. (4/11/16)
I'll also scope my freezer cooking on my Periscope channel.
Following my cooking day I'll post pics on the blog as well as the full cooking plan.
You are welcome to test the plan along with me — or wait until the final version comes out. Either way, I hope that it encourages YOU to make some meals in advance so that you can save money and enjoy more time with your family.
My hope is just to encourage you to give freezer cooking a try so that you can reap the benefits of power cooking.
Browse the Freezer Cooking Plans
I've created a number of freezer cooking plans that you can download for FREE.
They cover breakfast, lunch, dinner, and holiday baked goods as well as specific themes, like busy nights or meals to go. More freezer cooking plans will be added monthly.
Don't forget to subscribe to the weekly newsletter so that you can get advance notice of new  plans.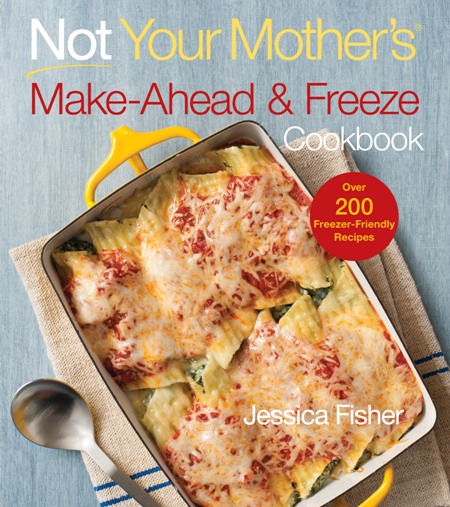 Get my cookbook
If you don't have one already, grab a copy of my cookbook, Not Your Mother's Make-Ahead and Freeze Cookbook which is the perfect primer to get you started in freezer cooking.
The book is chock full with over 200 freezer-friendly recipes, planning pages, and basic and advanced how-to's to making freezer cooking work for any home, family, and lifestyle.
You can browse past freezer cooking days to get a feel for what it's like and what we accomplish during this time or check out these posts: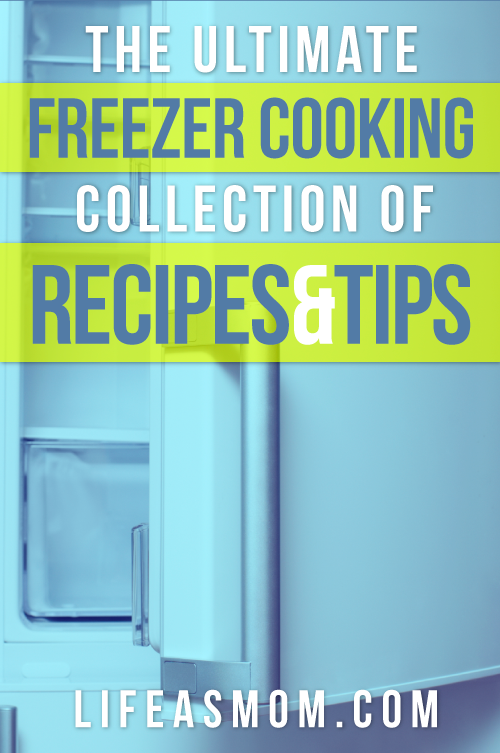 For an extensive catalog of freezer cooking posts and recipes, go here.