February Booking It: Gift from the Sea, The Incorrigible Children of Ashton Place, and Salt, Sugar, Fat
As an Amazon Associate I earn from qualifying purchases. For more details, please see our disclosure policy.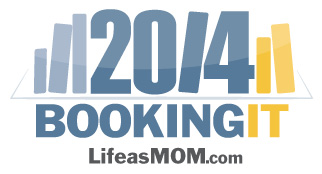 Booking It is an online book club where we share the good reads we've found in the previous month. We've found that over the years we've discovered some great new books thanks to this monthly book share. Carrie and Anne are my fellow bookworms and help round out the selections.
What Anne read:
by Anne Morrow Lindbergh
I've been meaning to read Gift from the Sea for years and finally got to it this month. What was I waiting for? In this 1955 classic, Lindbergh examines a variety of seashells, comparing them to the seasons of a woman's life.
The description doesn't sound riveting, but as soon as you open the book you realize Lindbergh knows what she's talking about. She gracefully addresses dealing with fatigue and interruptions, distractions and mothering, marriage and rejuvenation.
It's a short book–you can read it in a sitting–and it's the kind of book you'll want to return to over and over again.
What Carrie read: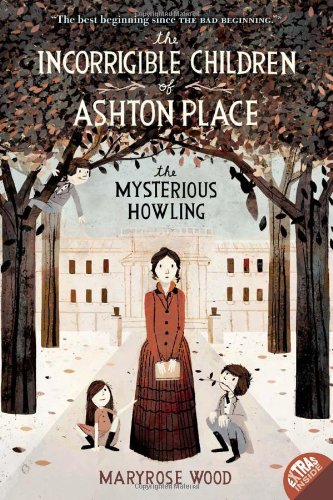 by Maryrose Wood
Some time last year on my Busy Nothings Facebook page, someone recommended that I pick up a copy of this book. Whenever I get a book recommendation I at least look the book up on Amazon to see what others have to say about it, and the reviews were enough to make me buy a used copy, then and there.
Fast-forward a few months and I finally got around to reading it. Without going into a lot of detail, let me say this: it's a cute book. I'm not sure what I was expecting, but this book blew any expectations out of the water. Although I'm reading it as an adult without children, it was interesting enough for me to keep turning the page because I wanted to know where the author was going to take the story.
Thinking in terms of what I would have enjoyed as a child, I'm quite sure I would have devoured this book, and I already know that I'm on the hunt for book #2.
Bottom line: charming, mysterious, well written, interesting premise.
What Jessica read: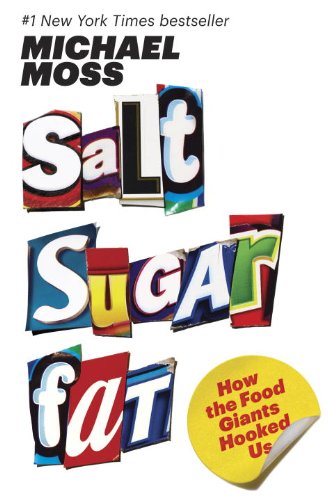 by Michael Moss
Tang was not designed for astronauts. It doesn't contain anything natural, either. Basically my entire childhood menu was a lie.
This is what I'm learning as I slowly make my way through Salt, Sugar, Fat: How the Food Giants Hooked Us. Not just the part about Tang, one of my childhood favorite drinks, but about the food products (because I can no longer call them food) that I grew up eating and loving.
I don't blame my parents. They were targeted by the Food Giants, as was I. I am learning so much. This book is just rife with research, interviews, and cold hard truths about US food manufacturers, what they have done to our taste buds, and more importantly, what they have done to our food.
If the introduction sounds familiar to you, it should. It was printed in the New York Times last year and the link went viral. It's a long piece. At the time I wasn't patient enough to read it all thoroughly. Now, that I've got the book on my Kindle (borrowed for a SECOND time from the library), I'm taking the time to read.
My mind is blown. Expect me to get a little feisty in the coming months as I thoroughly digest our food history and try to find a better way to feed my family.
What did YOU read this month that you loved?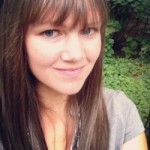 – Anne loves strong coffee, long books, and big ideas. She puts a timely spin on timeless women's issues at her blog Modern Mrs Darcy.
Be sure to download Anne's Kid Lit Guide, Paper Gains. It's a great collection to help you navigate the book store and come through with some great, meaningful reads for the children in your life.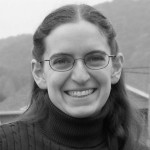 – Carrie adores culture, coffee, books, British mystery shows, and her husband of 13 years. She's spent time in Africa, southeast Asia, and Alaska, and now works from home as a social media book launch project manager.
In her spare time, you can find her blogging at Carrie's Busy Nothings and What's On My Nightstand.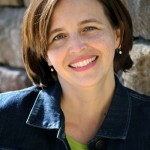 – Jessica is a married mom of six kids, aged 5 to 16. Most can read independently which means the homeschool experiment is working – at least on the literacy front.
She has been a lover of books for 40 years and counting. We won't count the first year of life. She runs this here show called Life as MOM and also posts all the food things over at Good Cheap Eats.
Tell us what YOU'VE been reading.
Leave a comment or a link below. Please be sure to link back here so your readers know where to find the party. Share your recent book reviews with us!