Take a few hours out of your week to fill the freezer with a few pre-made items. It will make summer suppers that much easier.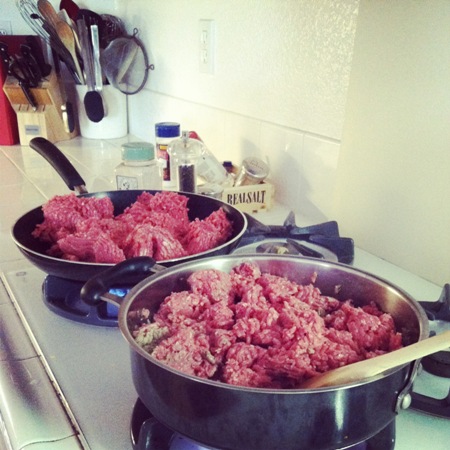 The nature of bulk cooking is that you spend a few hours in the kitchen, prepping multiple meals to stash in the freezer for a future date. This is a fabulous idea when it's cold and wet outside and you don't mind huddling near a warm stove.
It's quite another thing during the summertime when you really don't want to make tonight's dinner, let alone next week's.
But, you gotta eat. And the beauty of make-ahead and freeze cookery is that you can cook it when you want, like late at night or in the cool of the morning, and then freeze it for a later date.
This is the strategy that helps me save time and effort during the hot summer months. It can be as simple as cooking a double batch or in the case of the pic above, a quadruple batch of taco meat next time you make tacos. Then you've got taco night covered for a month! Simply reheat the meat, arrange a buffet of salad greens, shells, tortillas, and toppings, and dinner is served.
Voila! Or whatever they say in Mexico….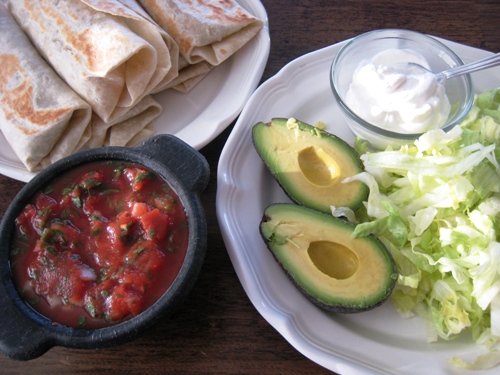 Get Cooking!
Consider the following easy and healthy, freezer-friendly recipes that suit summer eating and in-season produce to a T: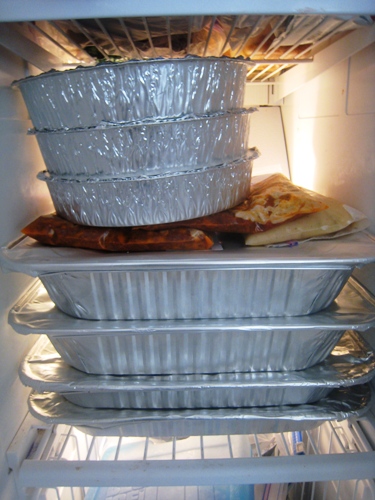 If you're just starting out in freezer cooking, you might want to check these past posts:
Or, you could buy my book, of course. 😉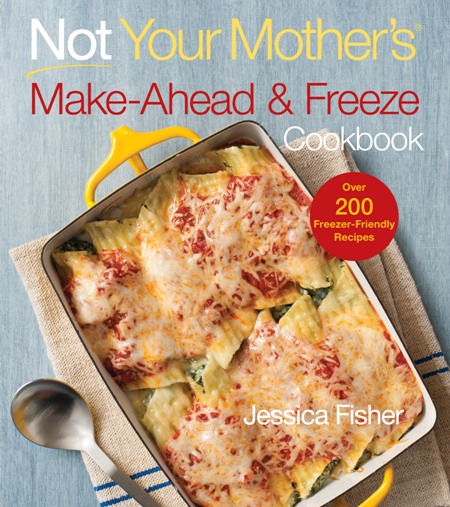 Grab some cooking plans, too.
To accompany the book, I've put together a number of cooking plans to help you navigate a full cooking session where you produce multiple meals at one time. You can check out all these free printables: