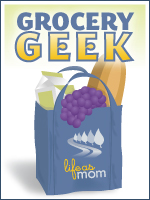 I'd like to say that I was a rocking shopper this month during my Pantry Challenge, but I can't. I was counting the days until it was over. And in the last week, it ceased to be fun.
I did reduce my grocery budget significantly, but there were some downsides to not shopping like normal. I'll share more about that in my Pantry Challenge Wrap-Up tomorrow.
However, I did get more practice in being a more methodical shopper this month. I checked the ads more carefully. I stayed away from Costco wherever possible. And I got some practice on shopping with coupons again. I'd let that habit slide a little over the last year.
Here's what I bought in the final week of my Pantry Challenge shopping:
Stater Brothers: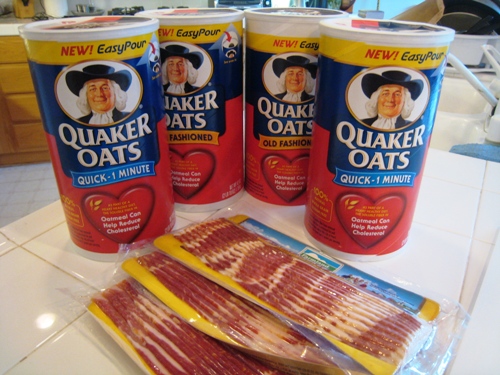 Oats were $1.88 for 42 ounces and bacon was $2.50 a package. I had dollar coupons for all 7 items. I also bought a few other things and ended up spending $9.
Ralphs & CVS: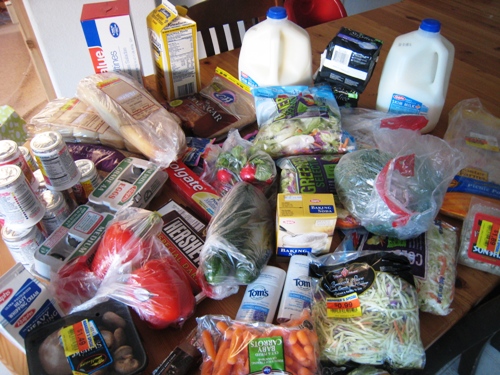 I cruised the clearance aisle at Ralphs and found some markdowns on bread, cheese, produce, and chocolate. I also bought the things that we "had to have." I spent $53. Also hiding in here are some CVS purchases. I spent ECBs on those.
So, out of the $95 I had left to spend, I spent $62 at these stores. I have $20 cash left and I paid the kids for allowances and lost teeth with the other $13. We're done.
And true confessions: I went shopping for next week a day or two early because I just couldn't stand it any longer. Don't hate me.
How's YOUR grocery geekiness going?