Find Time for Work Without Paying for Child Care
We are a participant in the Amazon Services LLC Associates Program, an affiliate advertising program designed to provide a means for us to earn fees by linking to Amazon.com and affiliated sites. We participate in other affiliate programs as well. For more details, please see our disclosure policy.
Whether your work is for pay or not, there are times when we need to work. Anne shares how to do it without paying for child care.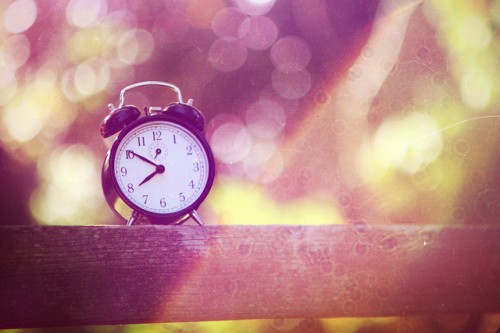 The following is a guest post from Anne of Modern Mrs. Darcy:
Have you ever felt like there just weren't enough hours in the day?
I'm a homeschooling mom of 4, but I also work part-time. I've become a pro over the years at adjusting my schedule to fit more work time into the day—without paying for childcare.
Others may still like to find more hours in the day to exercise, sew, read, lesson plan, or work on home items.
The key is to find a strategy (or two) that suits your family.
Here are some ideas to get you started. These tips have worked for me and for other women who have found themselves needing to squeeze more work hours into the day:
Be vigilant about rest time. Set aside 1 ½ – 2 hours every afternoon for your kids to nap, read, or play quietly—by themselves. Homeschooling moms of teens tell me teens need rest time, too—and so do their parents.
Learn to work smart—not hard. Find a few changes that give you a big payback. For example, I slashed my writing time once I started drafting blog posts on a legal pad before I opened my laptop.
Quit wasting time. Seriously. Stop checking your email. Stay off twitter and facebook. Find a strategy to stay focused, or use a service like RescueTime or Leechblock to block email and social media when you're supposed to be working.
Schedule "work hours" and stick to them. Prepare in advance by setting your kids up with games, books, crafts, or homework. If you're making a big push to meet a deadline, pop some popcorn and put on a movie. Let it be fun for them—and then get to work. (Note: I got this tip from Jessica, so you know it's good!)
Freezer cook, so you can devote the hours you used to sped cooking dinner to other things.
Make use of the hours that nobody else in your family wants. Is everybody else asleep at 5am? Try that. Is the house quiet during afternoon naps? That could be a work-from-home window.
Always be ready to work when work time comes. If you're going to wake up at 5am to work, make sure you know what you're going to work on so you can hit the ground running.
Teach your kids to help. After doing a time audit last summer, I discovered I was spending a whopping 3 hours a week doing laundry. So I taught my oldest two kids to do it for me. I bought a stepstool so they could reach the washer and easy-to-scoop powdered detergent, and sliced my laundry time by 70%.
It may take some trial and error, but you can find a strategy that works for you.
What do YOU do to save money on childcare?

— Anne Bogel loves strong coffee, long books, and big ideas. She writes about those things at her blog Modern Mrs Darcy. She's a working and homeschooling mom to her four kids.
She is also the author of the new ebook Work Shift: How to Create a Better Blend of Work, Life, and Family, for moms who want to be there for their kids AND engage in fulfilling, meaningful work. Use the coupon code FRUGALMOM to get the book for only $5.
Today's Frugal Friday!
Time to swap ideas and inspiration for saving money and getting good values.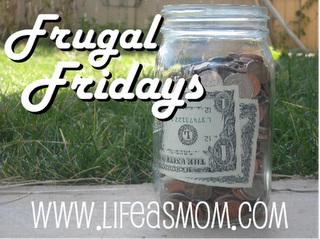 How do YOU save money?
Please remember to follow the Frugal Friday Guidelines or be deleted.
Post a money saving idea and explain how it is helpful in your post.
No giveaways or deals posts.
Recipes are allowed, but you must explain how it saves people money.
Please include a link back to Life as MOM.