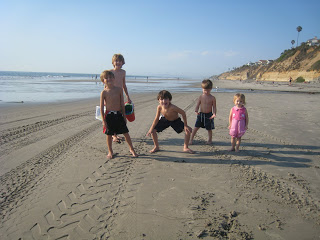 Well, like I've mentioned before, we've been desiring a move out west for quite some time. We relocated to Kansas City almost five years ago, after having lived our entire lives in Southern California. While our time in KC was fraught with challenges and, in some part, failed expectations, we have been able to see lots of good coming from our time there: specifically, three more children, a small handful of good friends, and an appreciation for good BBQ.
Now we're on to a new chapter of our life. After six months of praying about this specific job, we are moving on. Literally.
And while some things are familiar from our lives in CA years ago, we are moving to an unknown community, a new job, a new home. Couple that with having added a baby to our brood just a short four weeks ago, and we've got a whole lotta changes going on.
Time to find the new normal. Stay tuned 'cause the last week has produced plenty of blog fodder.