I know, I know. Summer is over a month away. But, the time will pass before we know it. And as JessieLeigh pointed out earlier today, let's plan to have fun!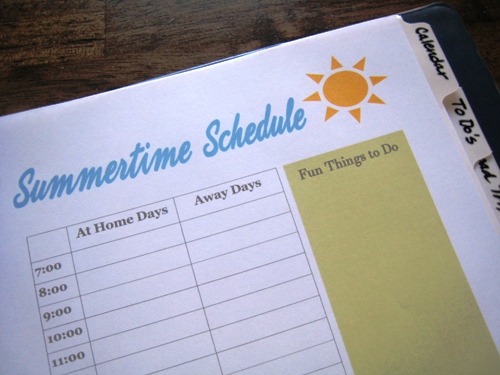 Pinterest, while a potential time suck and a sometimes, not too realistic look at life, can also be a fabulous bookmarking site to help you save the good ideas you come across in your daily surfing.
It's actually one of the first bookmarking sites that really works for me.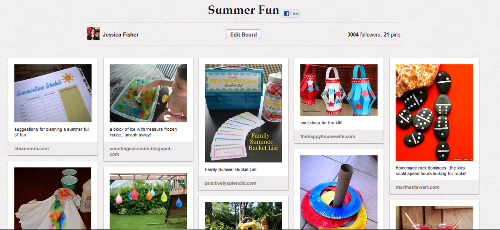 Last summer I created a board for Summer Fun. I was pleasantly surprised to check it again and to find some cool ideas that I had forgotten. I've added to it already, in anticipation of the summer months.
I can just imagine a hot, boring day when someone whines, "There's nothing to do…." Just open up pinterest and find something!
Got a great idea for summer?