Finding the Center Again
We are a participant in the Amazon Services LLC Associates Program, an affiliate advertising program designed to provide a means for us to earn fees by linking to Amazon.com and affiliated sites. We participate in other affiliate programs as well. For more details, please see our disclosure policy.
The busy-ness of life can sweep us off our feet. I'm looking to reclaim some balance.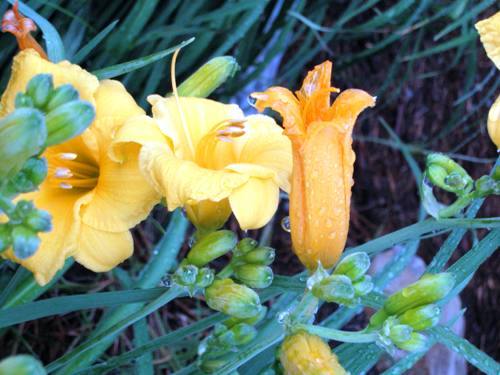 This weekend as I was staring down an impossible to do list, I stumbled on Renee's post about getting back to center. Renee always seems to have something to grab me and make me wonder how she can see inside my head. In her post she talked about the things that she does to take a step back from the go-go-go and find equilibrium. For her that meant cleaning the kitchen, skiing, and cooking.
I spent some time on Saturday doing those same things. Well, minus the skiing part. And it was a restful moment to just "be." It helped me feel "right in my skin."
The Root of All Good Things
Life marches on, at light speed, even, and I want to be able to keep pace. So, I'm looking for more ways to center myself. I've started journaling my prayers again. And in a new way, I'm also talking with God each day about each of my peeps in very specific ways, looking for wisdom for whatever challenge that individual has in that given day.
And God has sent some brainstorms to my mind to help me love my peeps more and in different ways. (Thank you, Lord!)
Finding Balance
While it may seem odd (or uber-obsessive to some people), one of the other things that helps me find my pace again is to do a time audit. It's nothing fancy or complicated. But, just as a financial audit looks at where you spend your money, a time audit examines how you spend your minutes.
As I think through my daze days, I realize there are a lot of mindless time wasters that I participate in that don't help me be happy or do good. I'm looking to find ways to eliminate or minimize  those activities that threaten to suck the life out of me. And even though it might seem like "work" to someone else, I'm looking forward to reevaluating my time budget.
What worked a year ago doesn't really work for me and my family now.
While a time budget seems restrictive, for this all-or-nothing girl, it helps me feel like I don't have to do it all. Instead, I can "chip away" at the dishes, the chores, and writing projects — and still have time to enjoy with my family and my life, to be happy and do good. I feel freedom to "run within the fences" instead of feeling boxed in by my to-do list.
I'll let you know how this works out. In the meantime, I'd love to know what helps you get back to center?
What do YOU do to feel right in your skin?