Finding a Wardrobe that Works
We are a participant in the Amazon Services LLC Associates Program, an affiliate advertising program designed to provide a means for us to earn fees by linking to Amazon.com and affiliated sites. We participate in other affiliate programs as well. For more details, please see our disclosure policy.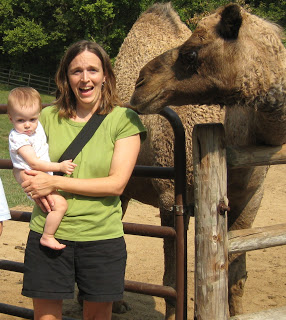 I have never pretended to be a fashionista. Back in high school, I had many things: good grades, lots of younger siblings, and a clunker of a 1979 Ford Thunderbird to drive. Neither natural fashion sense nor a sense of rhythm were things that I possessed.
I am sure that is why I didn't make cheerleading.
I got by through imitation. If there was a cute outfit in the window of the store, I just copied it. Whatever the magazines showed, I tried to recreate. Frumpy was my middle name when I was 12 and it's been a life-long battle.
Go with your strengths
A few years ago, however, I realized that I looked good in certain shades of green. I snatched up that hue whenever I saw it because I knew it was a sure thing. Lavendar? Not so much. Pink? Unh-uh. Green, yes.
And taking a cue from a friend, I've since pared down my wardrobe so that it consists of green, black, khaki, and white. I have tshirts, blouses, sweatshirts, pants, skirts, and shorts — but only in those colors, with the occasional Holiday red and a mess of blue jeans thrown in for good measure.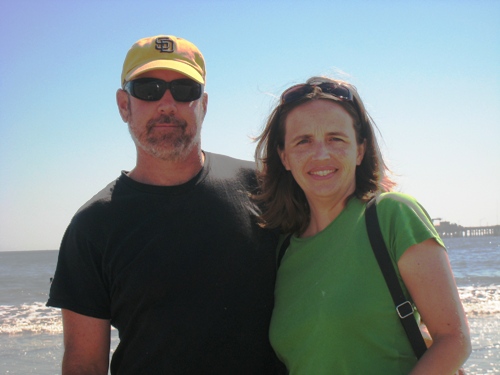 Go uniform
Yes, it's a uniform in a sense. But, everything matches, no matter what. It streamlines my life a lot having my clothes mix and match so easily.
It may sound goofy or OCD or what have you. But, I know that if I look bad one day (or seven) it won't be because I wore the wrong clothes.
Instead of being a slave to fashion, I've found a way to make my wardrobe work for me!
What do YOU do to make your wardrobe suit you and your needs?