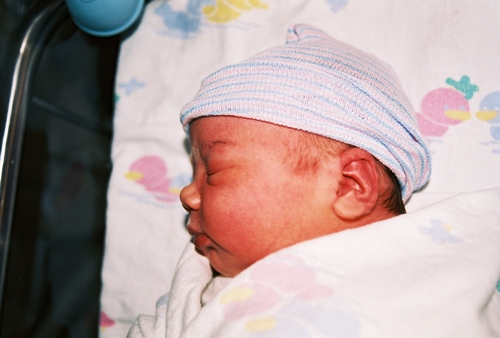 FishChick, 3 years ago
I came out of the Baby Fog earlier this year. You know, that haze that you drift around in while your baby is nursing, waking you up at night, wearing diapers, and otherwise doing what babies do best.
The fog slowly clears as Baby gets a little more independent and sleeps longer during the night. And then you start to feel a little more "normal."
Though normal really is a moving target sometimes, it typically took 18 months to 2 years after each baby's arrival for me to feel like I had recovered a "new normal." In the past fourteen years of my mothering life, however, the fog has never completely cleared. I had another baby. And I loved it.
My "baby" now sleeps through the night, wears big girl chones, and turned three last week. Since no new baby has come along, we realized, hubs and I, that it was our last week with a two year old on board. It made the birthday a little bittersweet and helped us parents savor the moment a little more.
(We were too foggy when she turned two to realize the importance of that moment.)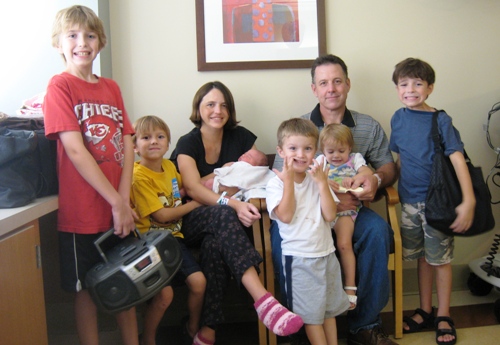 Our family has grown a lot in the last three years. Oh my! Look at those little people — and those crazy pink socks! It's been an incredibly wild ride in the last three years. For those who missed it, you can read her birth story here.
Birthday Traditions
FishChick might not have been aware of the nostalgia she provoked in her parents last week, but she enjoyed her special day. As is the case for all FishKids, she got do the menu planning for the day, one of our birthday traditions.
Me: What do you want for your birthday breakfast?
Her: Toast!
Me: What do you want for your birthday lunch?
Her: Noodles!
The boys — and hubs — were a little disappointed that she didn't request something more exciting. Give me a break, people, high maintenance birthday meals are just around the corner! Let me enjoy this easy day!
One of the boys did strategically plant the idea of Chick-fil-a for dinner which she wisely grasped hold of.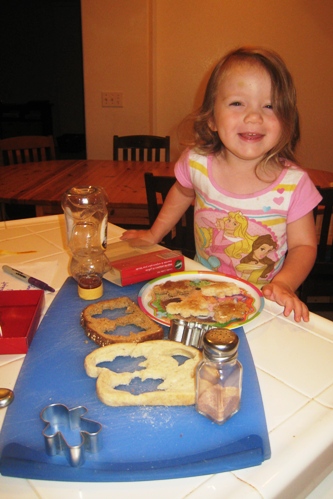 For the record, I did try to make toast a little more exciting. We cut out little people shapes with cookie cutters and she got to sprinkle the cinnamon sugar herself.
Her day was filled with lots of play, more than one Dora video, and lots of hugs and kisses.
We also had a less-than-stellar themed birthday cake. It was not my best work. But, she didn't care! She only had eyes for the Silvermist Water Fairy doll.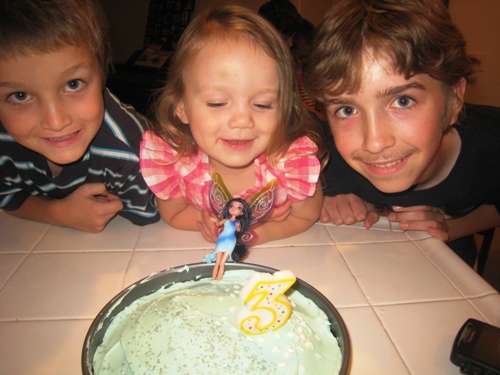 Adding a new tradition
Since my mom treats me to new clothes at Christmas and on my birthday, I thought that might be a fun little tradition to add to our birthday mix this year. My four boys could care less about new clothes, but my girls? They're all over that. So, the girls and I talked about it and decided that a new dress on your birthday sounded like a pretty cool deal.
Just the girls and I went shopping at Old Navy. And thankfully, the pink dresses were plentiful. FishChick5 worried on the way over that all the pink ones would be gone before we got there. But, no.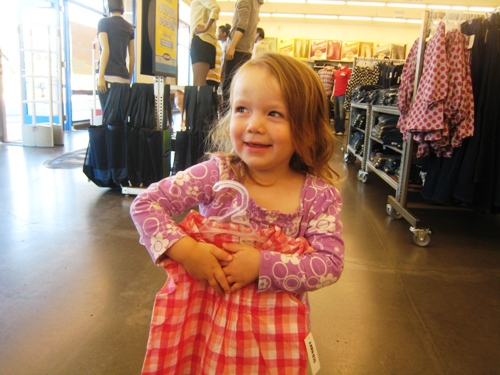 FishChick3 was pretty pleased with her selection and it turned out to be on sale, too! Her new pink dress counted as one of her presents, but one that she got to choose. Turns out to be a good thing, too, because I found it hard to find good quality "girl" toys. We don't need any more plastic chokable parts to get stuck in the vacuum cleaner.
Overall it was a very fun day. She had a blast. We were reminded of the passing of time. And we all celebrated this sweet life God has blessed us with.
And now any fog I find myself in, I can claim as my own. Wait a minute….
 How do YOU celebrate the passing of the years?