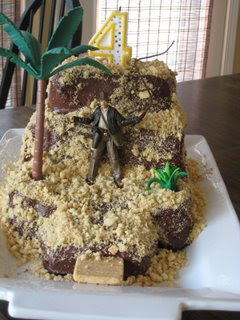 This past week I became addicted to the Food Network. You see we've never had cable before. In fact, I haven't watched tv on a regular basis in over ten years. But, now we have Direct TV. For football.
But, anyway. I discovered that we get the Food Network in our feeble few channels. And oh, how fun. I can almost justify spending 30 bucks a month for football, now. Sunday we watched a cake decorating competition which was pretty entertaining since the contestants didn't know the theme of the cake until the night before the competition. They made some pretty elaborate creations even under pressure, including a 3-dimensional matador!
I like to think that I can make a cake for any theme. My kids have challenged me with some pretty tricky birthday party themes over the years. I pride myself on being up for the challenge. Unfortunately, Food Network hasn't been calling me to compete.
No worries. I've got you.
In honor of the birthday cake roundup and a new project I'm working on, I thought I would toss it out to you – give me a theme. Any theme and I'll see if I can do it.
Post your theme suggestion in the comments and next week I'll post a survey in the sidebar for you all to vote on. I'm excited to see what you come up with.
Updated: Nominations are over. Vote in the sidebar!