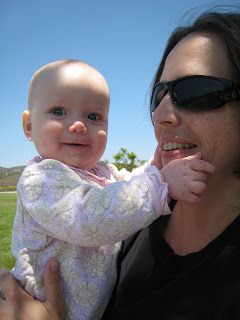 Summer vacation is a welcome relief to me. I know for some families it's a challenging time to keep the kids occupied for three months, prompting parents to greet September (and Back to School) with open arms. For me, it's the reverse. My work load lightens during the summer months as I put my teacher hat on the shelf for a while and focus on other things.
During the school year many things fall by the wayside. This past year it was hard for me to keep up on all the household chores. I could do food and clean underwear, but past that point it gets a little fuzzy. If you'll remember, last August I had Baby #6 and a month later packed up our house and moved across country. It's been a whirlwind since then. I still have boxes to sort through in the garage. My household systems aren't quite in place, and I feel like I'm three steps behind in everything.
While we are certainly going to have fun this summer, I'm also going to try to get things shipshape around here — just in time for the new year to start. Hopefully, the fall will go smoothly if I can put in some sweat equity now.
Here's my plan for the summer, husbands and children may or may not be included:
1. Reread some of my favorite cleaning and organizing books, especially The Side-Tracked Home Executives. While it may not be the hippest, most up-to-date book, it's entertaining and I can.totally.identify with the "from pigpen to paradise" motto. It's inspiring to read other success stories, and I certainly relate to the pigpen feeling. Bring on paradise!
2. Do a room-by-room decluttering. I intend to purge fiercely.
3. Reorganize the schoolroom. This room has the biggest amount of stuff, so it needs a major overhaul. If it turns out that we rent this house for another year, I hope to repaint it, too.
4. Clean every nook and cranny of the house. Ambitious, yes. We'll see. I envision many children with shop vacs.
5. Clean the carpets.
6. Develop a new cleaning schedule for me and for the kids.
7. Reorganize the school room and kitchen.
8. Plan our school for the new year.
9. Fill our freezer so that August and September are no-cook months.
10. Have a garage sale.
11. Take a bubble bath.
12. Enjoy my peeps.
Got any great plans for your summer?