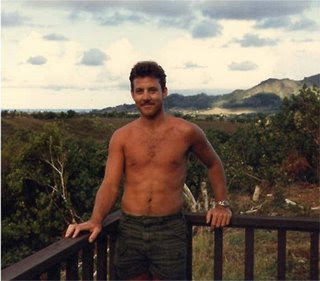 The other day FishBoy4 was helping his papa clean out the garage. They came across a photo taken in the same era as this one.
FishBoy came running into the house where the rest of us were cleaning the playroom. He was so excited, "Look! Look! It's a picture of Papa, but he looks like Mario!
Make sure that you hear "Mario" with a four year old's mock Italian accent. It was classic!
And make extra sure that you hear how very impressed he was that his father resembled one of his favorite Nintendo characters.
(Personally, I think FishPapa is way cuter.)