Five Favorite Things About Summer
As an Amazon Associate I earn from qualifying purchases. For more details, please see our disclosure policy.
Summer is just around the bend! It brings all kinds of good stuff. What are YOUR favorite things about summer as a mom and home manager?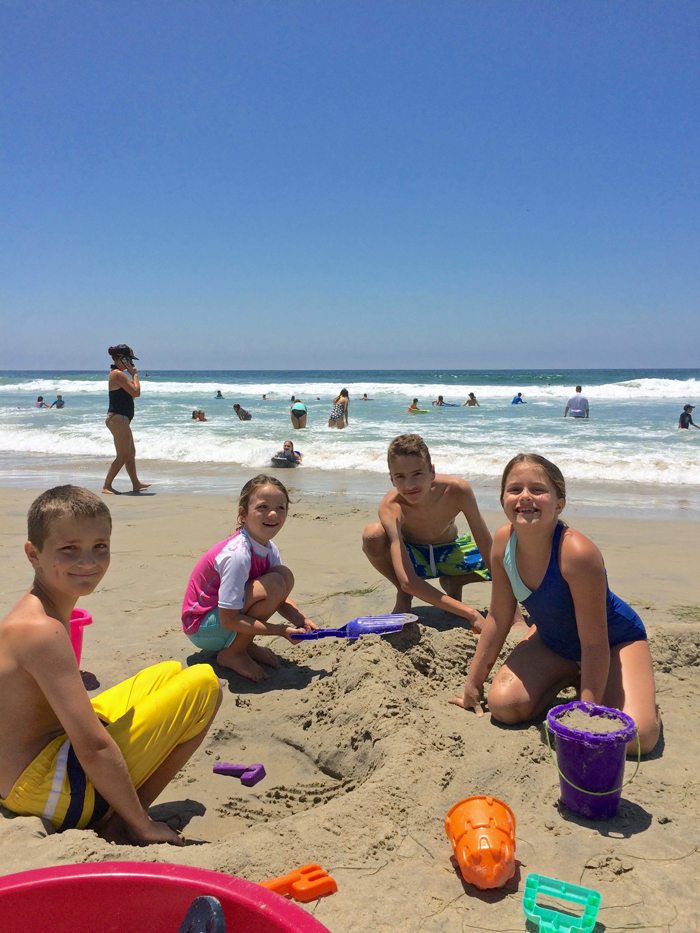 Summer is just a little ways away! Okay, official "summer" doesn't start until June 21st, but summer vacation is rolling out all over the place. And I'm so thrilled!
To be honest, every season is my favorite. Or rather, the start of every season is my favorite. By the end, I'm ready for a change. I know that when September rolls around, I'll be more than ready for cozy blankets, hot drinks, and pumpkin scones.
But, for now, I'm craving sunshine, cool water, and fresh summer produce. Gather ye rosebuds — and fresh summer cherries — while ye may!
Five Favorite Things About Summer
Five Favorite Things is a game I created several years ago to play with my littles at bedtime. We lie in the dark and I ask them questions.
What's your favorite ice cream? What's your favorite book? What's your favorite place to visit?
I learn so much about my kids and their interests and what makes them tick. I'm often surprised by their answers. Clearly, having six children provides plenty of surprises. I'm so thankful for those quiet moments in the dark to learn more about them, free from distractions.
Each week I bring Five Favorite Things to the blog. (You can read past Five Favorite Things here.)
This week, let's talk about favorite things about summer! Ready?
1. No school. Duh.
Okay, so many not all moms everywhere are rejoicing about this bit, but as a homeschool mom, I am. I find it such an interesting dichotomy. Public school parents sometimes cringe because their workload increases in the summer months. I rejoice! — because my workload dramatically decreases.
I am so looking forward to sleeping in, playing at the beach or the pool, reading more books for myself, and not riding herd on kids who may or may not want to do their math. (We are doing some "summer learning", but it's very chill and low-key.)
To gild the lily, my college son told me that he's got his ride to and from work handled this summer, so I won't even need to do train drop-offs. Woo hoo!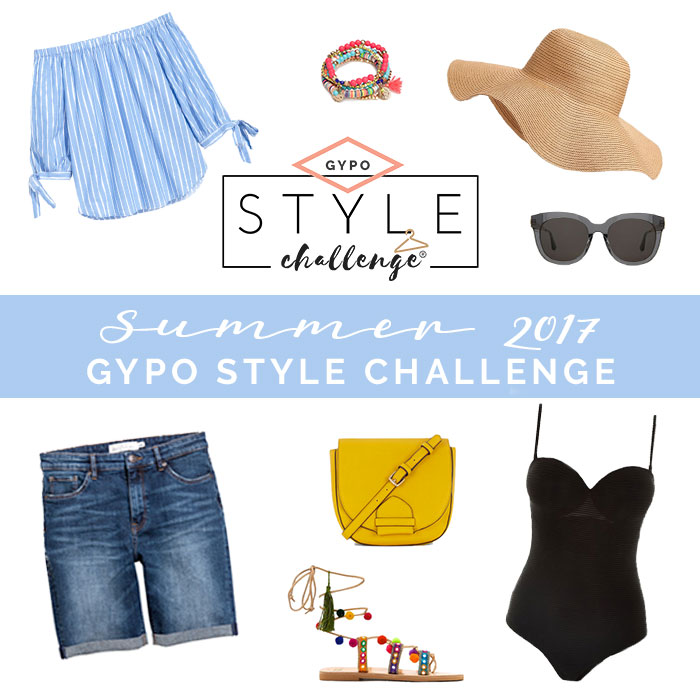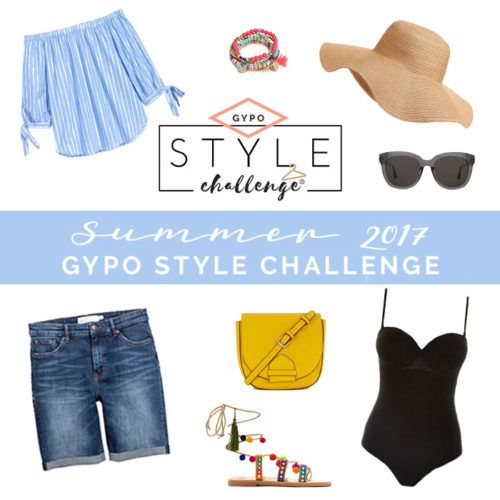 2. The Summer Style Challenge
The GYPO Summer Style Challenge starts today! Yay! If you've followed along with my Fight the Frump series, you know that joining a style challenge has been a GAME CHANGER for me. I feel so good about what I wear these days and that has a direct AND POSITIVE impact on how I act. I'm more confident and less self-conscious.
It seems like fussing about your clothes would make you think more about yourself, not less. In reality, now that I leave the house knowing I don't look like a dork, I can focus more on the activity at hand and less about what people think of my shoes. It's so freeing!
I highly encourage you to register for the GYPO Summer Style Challenge. You'll receive a shopping list of classic and on-trend summer wardrobe items as well as 3-weeks' worth of outfits to help you put those pieces to good use.
One of the added perks of joining a style challenge is that you get access to a private Facebook group where you can ask all kinds of questions like, "How do I avoid BO?" or "Do these olive shorts make me look like a park ranger?" Those are real life questions I've asked in the group and received VERY HELPFUL answers!
The GYPO Summer Style Challenge promises to feature all kinds of fun and bright clothing items. If you need a reason to smile when you get dressed everyday, this would be just the thing for you.
3. Getting outside
It's true that here in San Diego we can be out and about almost year-round, but the real life reality is that I get caught up in school and work and don't make the effort to get to the beach or the pool. Summer vacation offers me that impetus to do so. Particularly since the ocean is sooooo much warmer in summer than the rest of the year.
Thanks to our CBS experience this past school year, we have made a lot of new friends and beach play days are on the horizon. Last summer FishPapa and I tooled up with all the beach gear we could possibly want as well as beach parking passes. Now the kids and I can hit the beach easily as often as we like.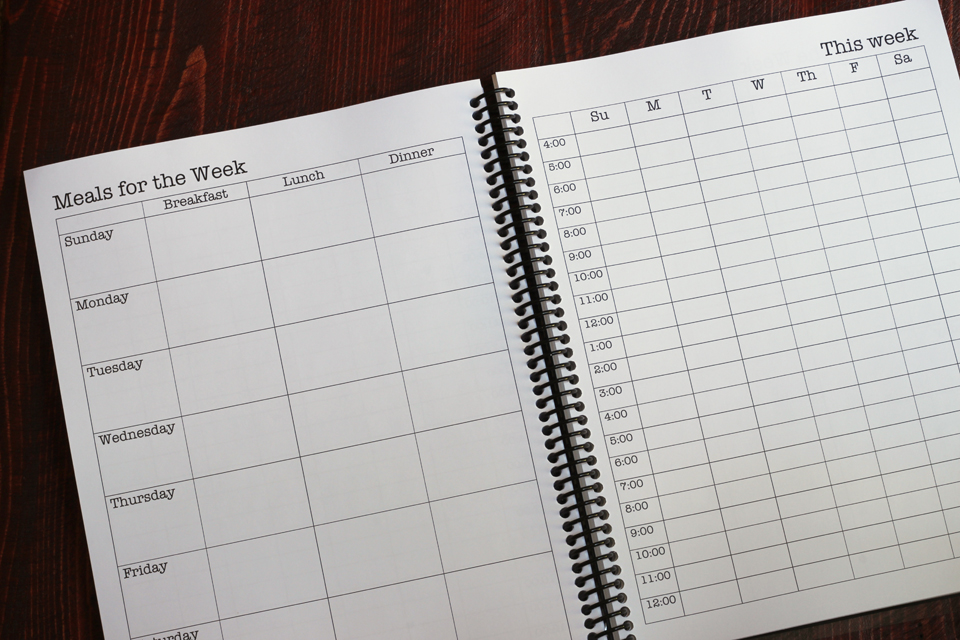 4. A fresh start
Oh! I know you think that January 1 is the time to wipe the slate clean and start new habits, but if you've got kids in school, I beg to differ. January is entrenched in the busyness of the school year. Summer is that perfect time to shed bad habits and start thinking about new ones.
We're launching our summer vacation with a big trip to the United Kingdom, so all habits and routines, good or bad, are getting chucked out the window. I imagine that our big adventure will also change us in some ways. Summer will allow us a chance to figure those ways out and institute a new normal.
The kids don't know it yet, but FishPapa and I are both looking forward to pulling the plug on our excessive family-wide screen usage and creating some new habits after our jump back across the pond.
Since summer throws everything out of whack anyway, think about the things YOU WANT THROWN OUT and start brainstorming some ways to be intentional.
—> Be sure to read: Revisiting Your Goals Mid-Year
5. A chance to read — for me
Now that I have multiple kids in high school and multiple kids for whom I still do read-alouds, the past year's reading list has weighty. (I tried to keep up with the older boys' Middle Ages reading, but I just couldn't. They are so well read!)
Summer is my opportunity to read for fun. Last summer I read dozens of books over the course of the summer. It was wonderful! I'm looking forward to getting back into it. I just discovered the Kindle Prime library where Amazon Prime members get loads of FREE kindle books and magazines. I've loaded us up for our trip with free reading!
If you've got some good recommendations, please let me know in the comments.
Want to make summer reading a thing for both you and the kids? Check out my tips here.
Are you looking forward to summer this year?
What are YOUR favorite things about summer?