Love is a good thing. Loving me as well as the special people in my life can be a good thing. Here's how I'm doing that these days.

Along with our Amazon Prime membership, we get this live music streaming service called Amazon Music. There are some very interesting playlists and stations available. When the kids weren't sure what new wave was, all I had to do was click "New Wave Rave Up" and treat them to vintage Elvis Costello and Depeche Mode.
I don't know if I knew the words "new wave rave up" back when I was listening to Depeche Mode. On a cassette tape, but whatever.
Often I will turn Amazon Music on while I'm working in my office, choosing upbeat or classical, old or new, depending on what I'm doing. I'll play it in the car when I need something to occupy my mind. I'm learning a lot about modern music.
While listening, I'm often taken back to that Happy Days episode when Mr. Cunningham and Fonzie were debating about the silliness of song lyrics. Mr. C. was mocking the 50s, of course, but the same argument can hold true now. Call me an old fogie, but this…?!
I love me, I love me
I don't know about you, but baby I love me
Now everybody say, hey-hey-hey
Oh, hey-hey-hey, I love me
Hey-hey-hey, I love me
I don't mean to brag, I don't mean to boast
I love all y'all, but I love me the most
It's a catchy tune for sure, and at least they're honest. We do tend to love ourselves the most, don't we?
Sometimes that's called selfishness. But sometimes it presents itself as self-care. Or even self-preservation.
Loving ourselves is not a bad thing, though I propose that it be in the name of creating a better home and family life for the people we love. If Mom's feeling confident and happy, she (YOU) will better bless her family.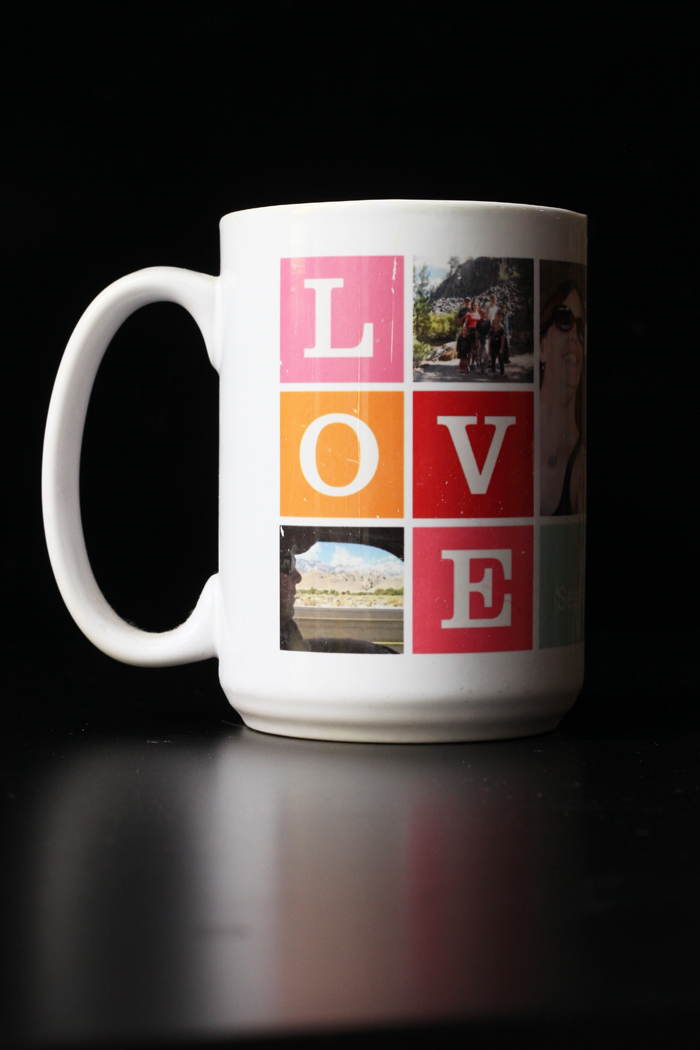 Here are some of the things that I'm using to better love me and my people.
Five Favorite Things: Loving Me & My People
1. The Revive 30-Day Organizational Challenge
Back in December I put together the Revive 30-Day Organizational Challenge. It's a month's worth of organizational activities that I've walked myself through several times this year.
Designed to help moms identify priorities, dream big dreams, and put systems in place to free you up to pursue those goals, the Revive course is one of my favorite parts of the bundle. If I do say so myself.
I've been encouraged by the ladies taking the course (we have a sweet little Facebook group) and have been reminded to focus on the big things in my life, while still keeping pace with the fine details, like meals and laundry.

2. The SAHM Casual Wardrobe Basics Builder
You know that I'm a Super Fan of the capsule wardrobe, and particularly of those that my friend Alison puts together. Last fall I decided to make my appearance a priority. It felt super selfish at first.
Do I hear, "I love all y'all, but I love me the most" playing in the background?
Turns out fighting the frump was a huge confidence builder and helped me feel better about my days, whether I had someplace to be or was just staying home.
I am super thrilled with the SAHM Casual Wardrobe Basics Builder. If you're needing a little wardrobe refresh and a break from tired t-shirts and frumpy clothes, this is just the ticket!
I'm personally using this capsule as inspiration for my UK travel wardrobe. All the outfits can be adapted for a multitude of climates and seasons, just by switching out the shoes and jackets.
While it seems like my wardrobe is all about me, I know that my family has benefited from my renewed confidence and contentment.
3. The Boost Your Libido Course
Yes, really! I know we don't talk sex too often around here, but I did have six kids…. so I have an idea how it works. Ahem.
That said, I've been reading the ebook that comes with the Boost Your Libido course, and it has been ENLIGHTENING.
I love the way Sheila presents sex as a gift from God for BOTH husband and wife to ENJOY, and how boosting your libido is a good thing for both of you.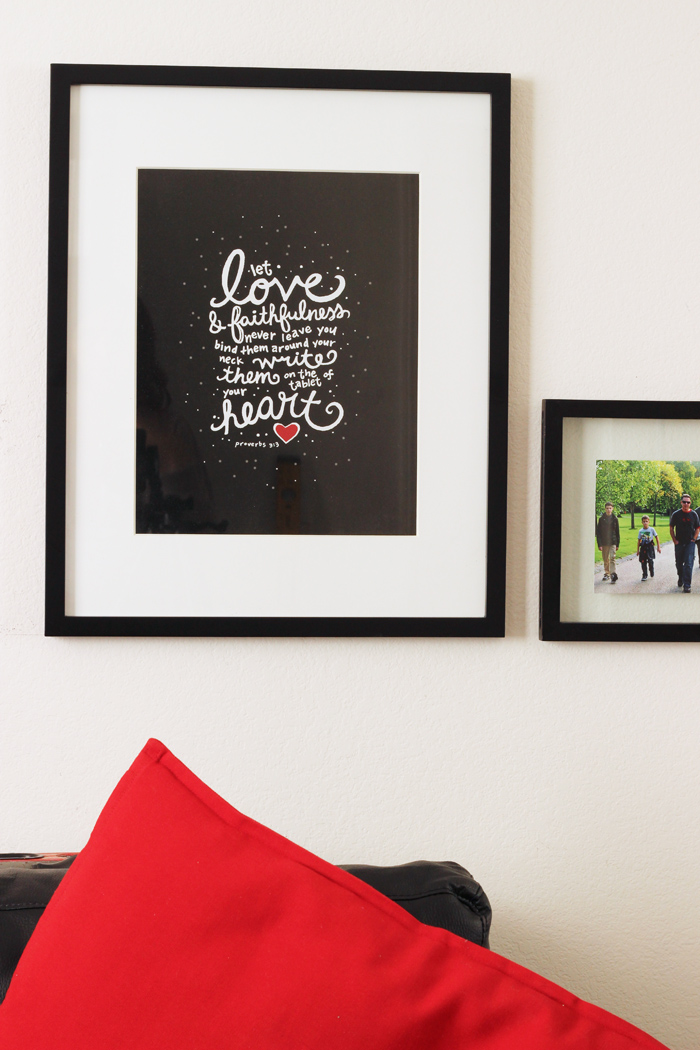 4. The art prints from Hope Ink.
I love Love LOVE the art work from Hope Ink, especially the piece with Proverbs 3, the first verse that my little people and I ever memorized together. I cried when I first saw it in the shop — and knew I had to have it! It is a precious piece that means so much to me.
I remember when my big boys were little ones lisping through the words of this passage of scripture. It's such a sweet memory for me, and a great reminder to me not to forsake love and faithfulness.
As one of the bonuses in The Ultimate Homemaking Bundle a couple years ago, I received a $15 credit plus 3 free prints from Hope Ink. I applied the credit last toward this larger size of Proverbs 3. The print arrives as a photo-quality print. It's a keeper! You can find out more about Hope Ink here.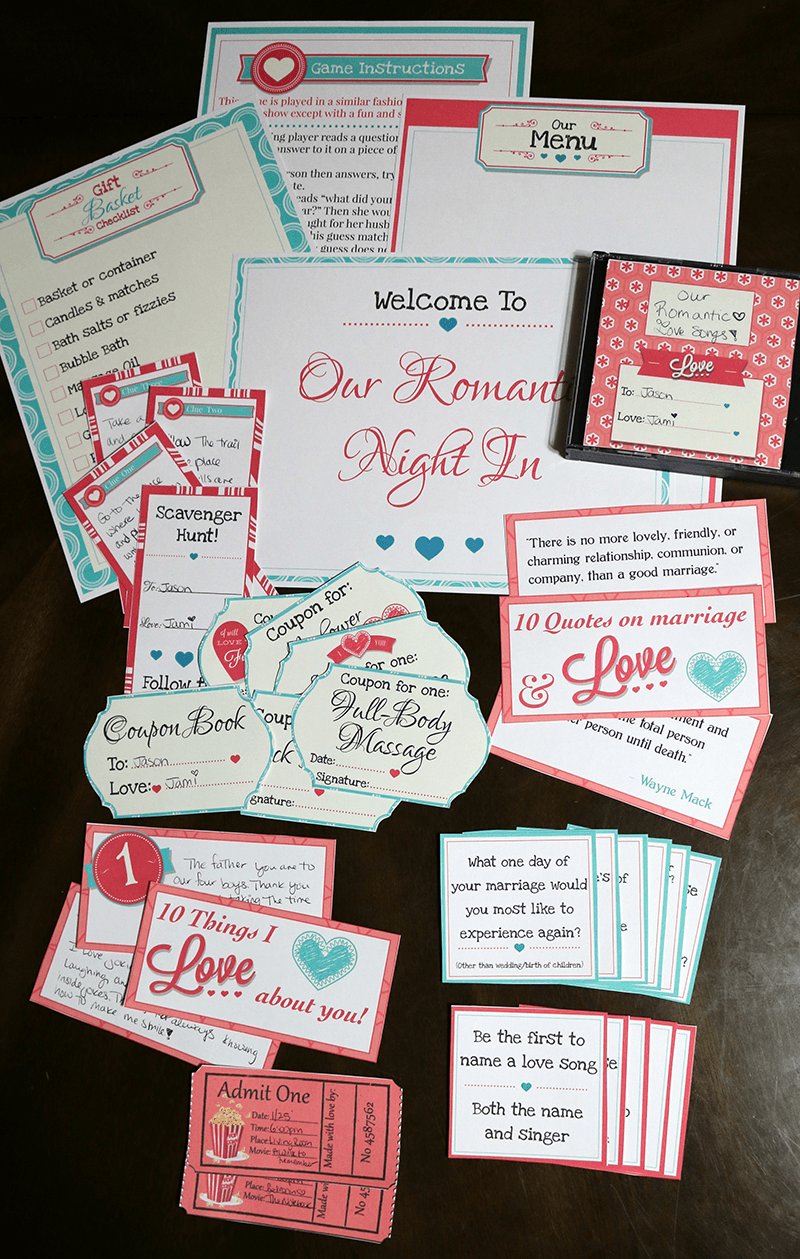 5. Pretty printables
You know I'm a planner-girl with a penchant for coloring and journaling. I love planning pages and printable coloring pages and activities that will appeal to my paper-and-pen-loving heart.
I'm particularly smitten with the Rekindling the Romance eKit with coupons and other sweet somethings for your honey (pictured above). See point #3 above, ahem. While I might not print them all out, they are great inspiration for putting a little imagination into how I interact with my husband.
I also like the Table Talk Family Dinner Conversation Starters which can help you stimulate dinner time conversation between parents and kids. There are some great questions in there like, "Tell me about a time when you had to be brave" or "Describe the best day you've ever had." Your kids' answers will surprise you.
Both of these printable sets provide you with ideas and inspiration for connecting with the people you love.
How are you loving YOU and YOUR people these days?