Five Favorite Things: The Randomness Edition
As an Amazon Associate I earn from qualifying purchases. For more details, please see our disclosure policy.
I'm sharing five favorite things, randomly this week. What are you loving lately?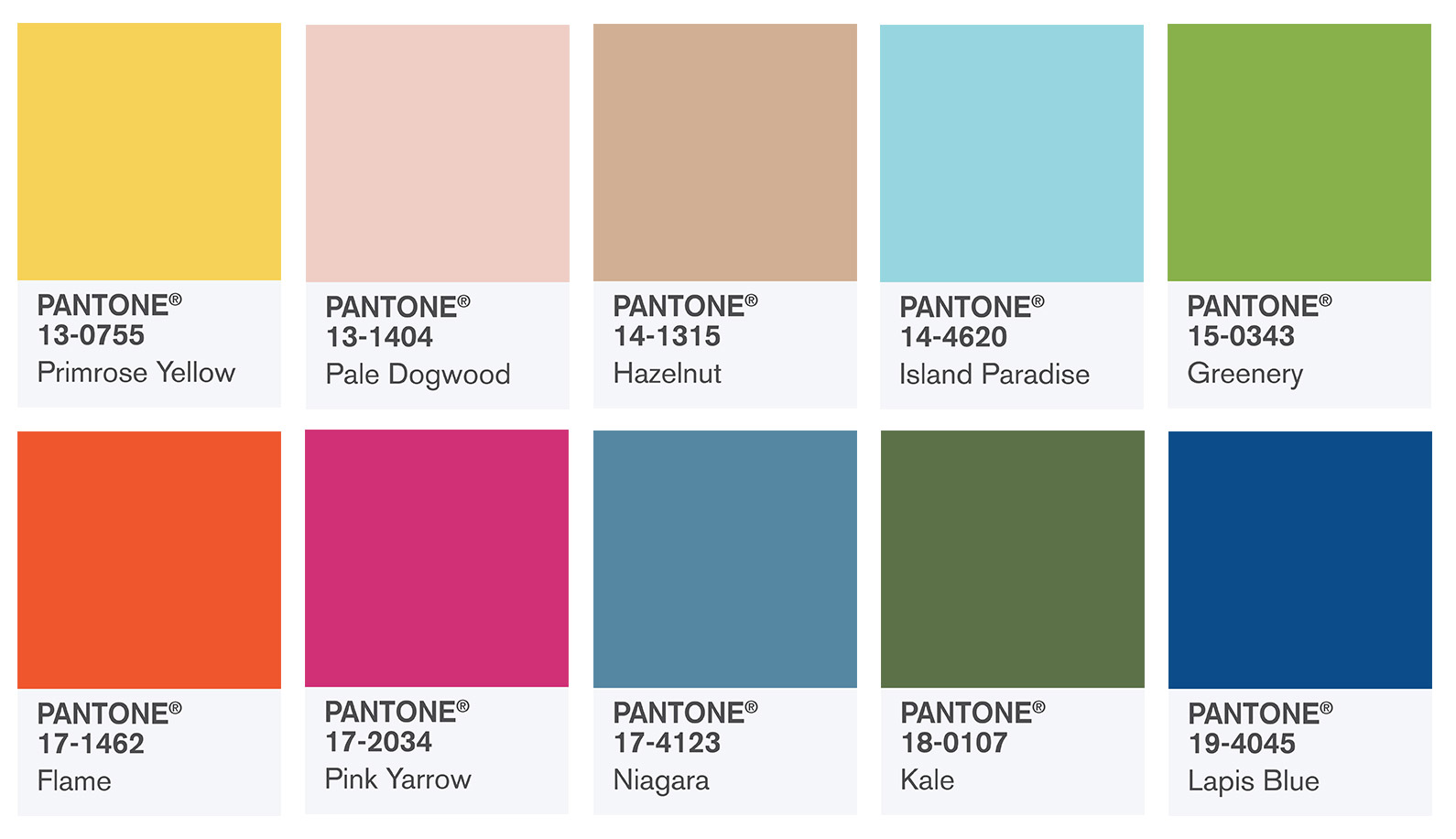 Pantone "colors of spring"
This is your weekly edition of Five Favorite Things. My littles and I play it at bedtime. I ask, "What's your favorite ice cream? What's your favorite movie?" It's a great way to get to know my kids' personalities and preferences. It's easy for those things to get lost in a big family.
This week's topic is a barrel of randomness. Why? Because it seemed more fun that way. And in light of yesterday's post, so apropos.
Five Favorite Things: The Randomness Edition
1. Short tax prep sessions
Tax season is not really that painful. Since one of us has been self-employed for the 23 years we've been married, we've always hired someone to prepare our taxes. It's just easier and less stressful. While I am "the numbers person" in our family (or the uptight one, depending on how you look at it), most of the bookkeeping is my responsibility. It's how we roll best, so we go with it.
Finally after years and years of stressing out and putting it off and dealing with months of bank statements that I hadn't inputted into our tracking software, this year's prep session only took about five hours. That my friends is one of my favorite things, for sure. Some years, I've spent entire weekends tracking things down. Doing bookkeeping often paid off this year. Whoohoo!
The icing on the cake is that Deanna, our tax preparer, is a gem. She is honest and creative and totally fun to visit with. I actually ENJOY going to my tax appointments. I don't always love what she tells me when I leave or when I pick up the paperwork later, but how could you shoot a messenger who you trust completely.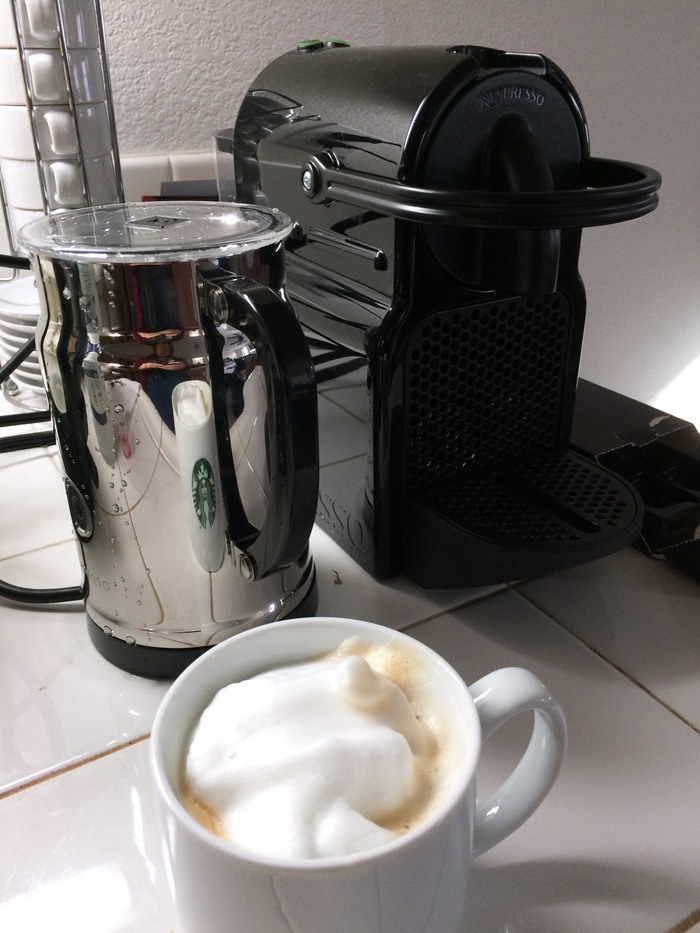 2. Our Nespresso Espresso Maker
When we went to France, we saw Nespresso machines all over the place. Our Paris hotel had them. My French family had one. We were hooked.
I was going to buy FishPapa one for his birthday and then he texted me one day before Christmas telling me he was shopping for one. He wanted it for work, originally. So, we ended up buying this model and testing it out over his Christmas break. He decided to keep it at home, and I'm so glad! Because I love it, too.
The pods aren't super cheap, but the coffee is super good. (We buy the pods in bulk on Amazon to get the lowest price.) Plus, since he's enjoying a better quality cup, Bryan's only drinking one cup a day as opposed to 2-3 large mugs full of very strong brewed coffee. His coffee drinking, and therefore, our coffee expenses have gone down dramatically. I don't think we're paying more for coffee than we were before and we're enjoying it more.
The frother that came with the machine makes the most perfect foam. I know. I was a barista long, long ago in a galaxy far, far away. You can't burn the milk, and the foam is beautiful. The frother by itself is really pricey (close to $70). The espresso machine by itself is only about $20 less than buying it with the frother. Buy the machine with the frother. If you don't like it, you can sell it on ebay and make your money back.
3. Doctor Thorne
I binge watched Doctor Thorne while I was down with the plague a few weeks ago. I loved it. Yes, it's all happy endings and happy people, but you know what, I kinda think we need a good dose of that. The world's getting crazier every day.
We recently watched an advance copy of Dr. Strange, and I was so disappointed. First of all, Cumberbatch is not American, and I don't want to hear him talk American. It's just wrong. Second, the Marvel universe just doesn't seem as amazing as it once did. It's like a Disney princess movie; every one is the same. Guy is gifted, faces hardship, acts like a jerk, finds some magic power, saves the world.
I'm no longer a fan. I was once a super fan, and now I'm done. Agents of SHIELD ended in an amazing way last summer, but the first episode this season lost me. Not to mention all the cast getting very political on their social media. Bleh.
Anyway, Doctor Thorne is more my cup of tea right now. Yes, it's formulaic. Yes, I knew (mostly) how it would end. But, virtue and goodness and kindness — I'll take that please. With a few English accents. 😉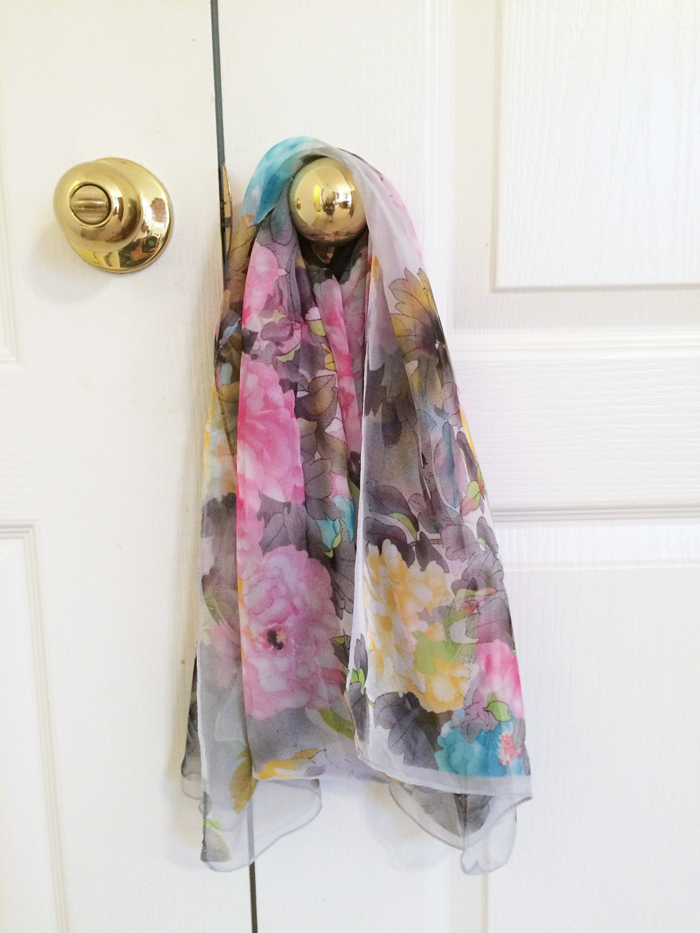 4. This Chinese silk scarf (and clothes in general)
My high school teacher-turned friend, Patty, aka Madame Stephenson, brought this scarf back from China for me a few years ago. I've always wanted to be a scarf person, but until I started fighting the frump, I wasn't able to pull it off. And I just didn't feel confident that I didn't look like a total dork.
Thanks to Alison's capsules and style challenges, I'm learning ways to style a scarf. Too, I'm learning more about color trends. Check out those Pantone "colors of spring" at the top of the page. Like every single color is in that scarf. Am I going to be styling, or what, people.
I've been geeking out about clothes — in all my free time aka Productive Procrastination — and trying to put together a travel capsule for our trip to the UK in 65 days….
Yes, total geek.
I've even created a style sheet. It's still a work in progress. I'm waiting for Get Your Pretty On to release the Spring Style Challenge before I make any final decisions on this.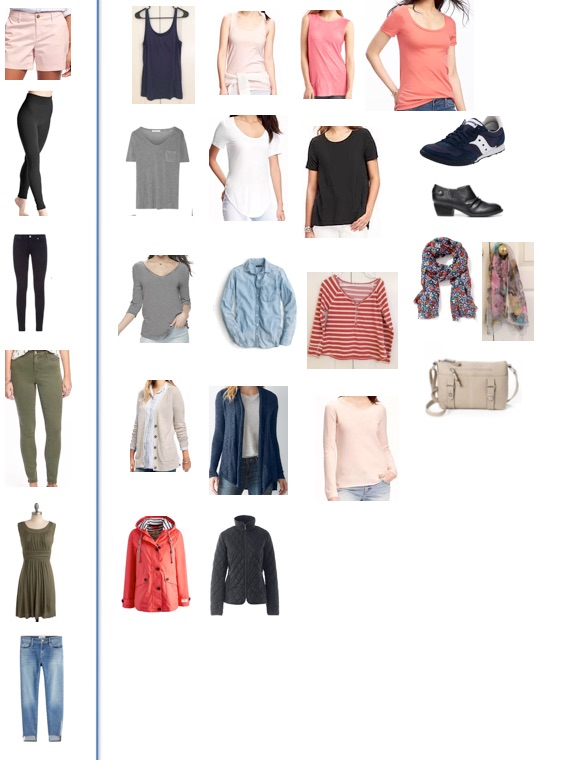 Turns out the weather in the UK while we will be there is basically a California winter, 40 to 65 degrees. So, while I'd like to be all springy, layers and a few warm pieces are going to be essential.
5. Being (almost) well.
As you have heard me lament, I've not had a very healthy 2017, so far. We're almost one-third done with the year, and so far I've spent at least half of it sick. I'm still congested and I'm still coughing. But I can smell! And that counts for something. And food tastes good, which is equally, if not more important than the smelling part.
How ironic that my word for the year — which I haven't even blogged about yet — is REVIVE. Ha! Those of you in my Revive e-course know that my focus goal for January was to "get healthy". Originally, it was to lose ten pounds and gain some muscle. Well, it's still my focus goal, three months in. Only I just want to stop coughing! Heavens! I am so done.
All the same, I'm thankful that I am "better", if not "all better"
Thank you so much for sharing in the comments yesterday! It was so great to get back to the old ways. I hope that we can be chatty some more in the coming days and weeks. Today….
Tell me five favorite things!