Enter to win a prize package of some of my favorite things. Just because. 😉 This giveaway is now closed. Congrats to the winner: mandan315@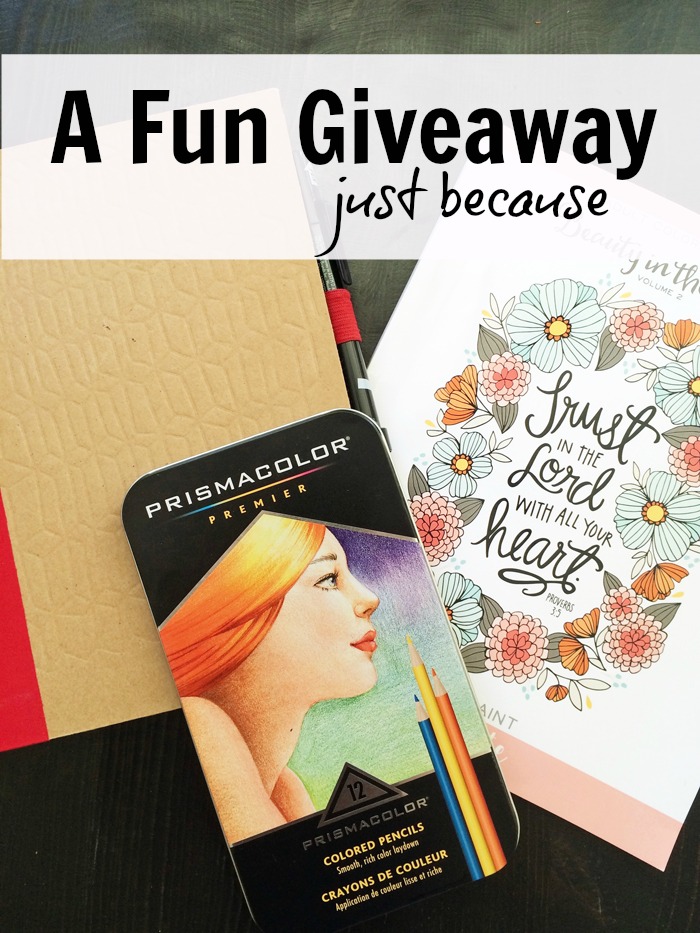 A few months ago I took the plunge and signed up for a Periscope account. I'd watched a few and wondered what all the fuss was about. A few things happened once I did that:
I discovered some great new friends, like Stacy.
I found a whole network of homeschooling moms with a similar educational philosophy.
I was able to meet some of YOU in a different forum and interact in a fun, new way.
Suffice it to say, I'm liking Periscope for a multitude of reasons.
I hope you'll join me on the Periscope App. Just download the app to your phone and follow me @jessicagfisher.
Win some of my favorite things!
Today in honor of my 100th periscope broadcast, I'm offering a fun giveaway of some of my favorite things. Just because.
One winner will receive:
Watch the scope for more details about each one.
Please note sizes, styles, and designs may be different than those pictured.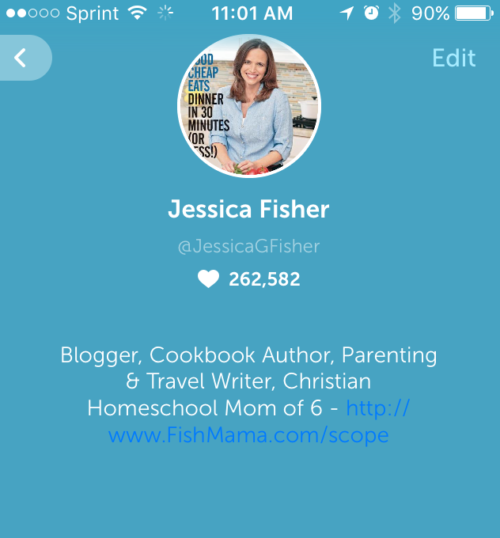 So, what do you need to do to enter?
I'd like to say that you should follow me on Periscope, but that's not allowed. Your entry is free from any obligation, so says my lawyer. No purchase necessary, as they say.
All you need to do is fill out this form with the information needed for me to send you your prize if you win. One winner will be chosen randomly.
Please read the fine print: This promotion is open for 24 hours, just as long as a Periscope broadcast is live, so that means it will close at noon PST on February 22, 2016. The promotion is limited to US residents, 18 years or older. One entry per person. Friends and family of Jessica Fisher and Life as MOM are ineligible for entry. The winner will be chosen randomly. This post will be updated with the beginning of the winner's email address. The prize for this promotion is provided by my wallet. Jessica Fisher and Life as MOM will not be held responsible for unclaimed or undelivered prizes.
I hope you win!