Early American settlers observed May Day by giving baskets of flowers to friends and neighbors. Try one of these flower crafts with your kids to share with friends on May 1st.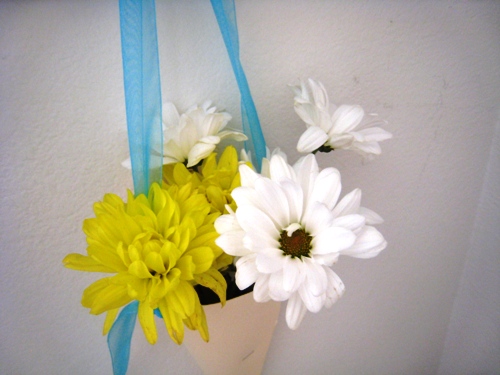 When I was a child, May Day was a time when the neighbors and our family would treat each other to May Baskets on the doorsteps. We'd ding-dong ditch a fun flower craft or a basket of real flowers as a fun surprise.
May is just a week away. Consider one of these fun flower crafts to do with your kiddos this week to bless someone else next Tuesday.
Ding dong ditch some flowers.
For a simple cone of flowers simply roll a square piece of cardstock into a cone and staple it securely. Punch holes in the side to run ribbon through and tie the ribbon on each side. Fill with flowers and leave on the door knob.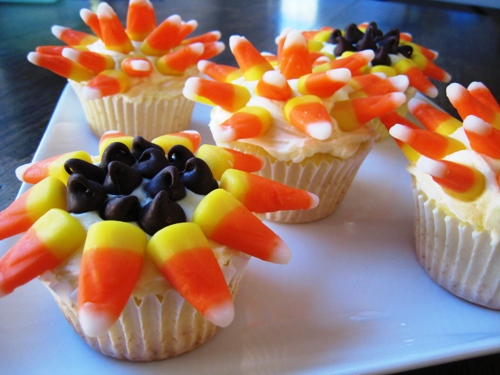 Bake and decorate flower cupcakes.
Candy corn is available year-round in some stores so you can make Sunflower and Mums Cupcakes. Or try this marshmallow version for sugary flower topped cakes.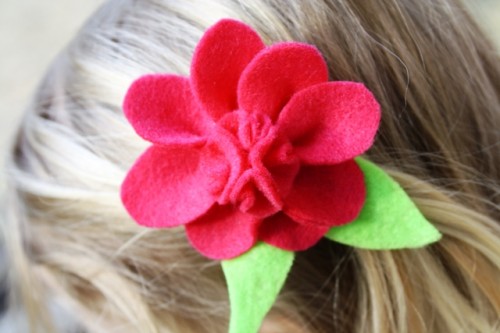 Make felt flower hair clips.
Janel shows you how to craft quick and easy felt flower hair clips to give to the little girls in your life.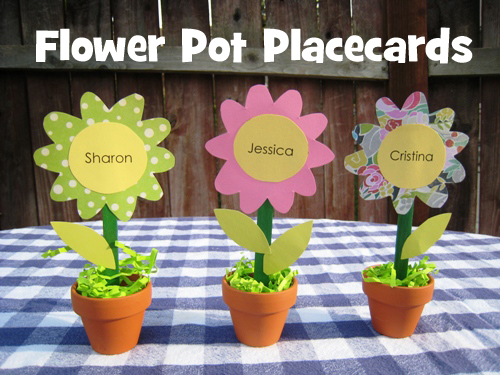 Set a flowery table.
Make these flower pot placecards for a fun and festive tablescape.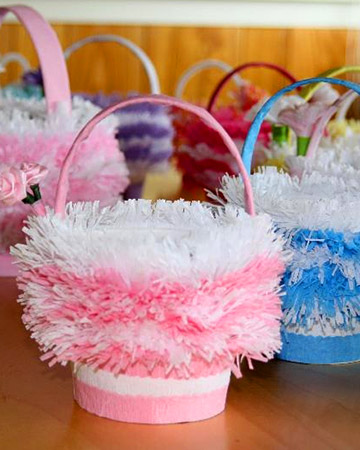 Make fluffy flower baskets.
Martha shows you how to make fluffy baskets to fill with flowers or other treats for May Day. It looks complicated, but it's just fringed crepe paper glued to upcycled paper containers.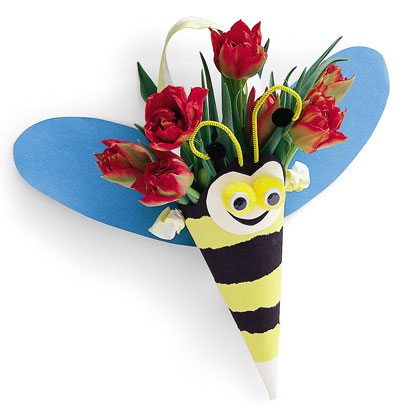 Create a bee bouquet.
A simple paper cone is transformed into a bubble bee carrying a supply of flowers to your friends. Great opportunity to talk about bees, honey, and flowers with your kids!