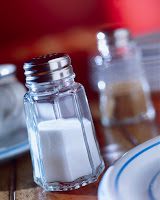 The new normal has been rather elusive this year. Survival is the name of my game these days. And, I think I'm okay with it. Food and clean underwear – if we've got those, we're okay.
But, I know from experience that if I don't have a plan for food, we'll be eating way too much take-out which is expensive, fattening, and not all that tasty.
We don't always follow the plan I make each week. In fact, lots of meals got shifted last week. But, having a plan means I have some sort of direction to follow come 4 pm. This week we have opportunity to visit with family and enjoy a few days off from work and school. And, we are rejoicing in Jesus and his coming. Great cause for celebration. And at our house that means great food.
Monday –
oatmeal and applesauce
chicken salad sandwiches
Special dinner with Family: grilled tri-tip, cheesy potatoes, caesar salad, pumpkin rolls, pretzel berry dessert
Tuesday –
ham and eggs
snacky lunch
baked chicken, rice, steamed carrots
Wednesday –
granola, yogurt, and fruit
chicken, bean and rice burritos
Christmas Eve dinner: ham, scalloped potatoes, green beans, biscuits, G'ma's Gingerbread
Thursday – Merry Christmas!
cinnamon rolls, bacon, eggs, fresh pineapple
lasagna, salad, bread sticks
leftovers
Friday – hit the road for a trip to see family for the weekend
For more meal planning inspiration, visit I'm an Organizing Junkie every Monday.