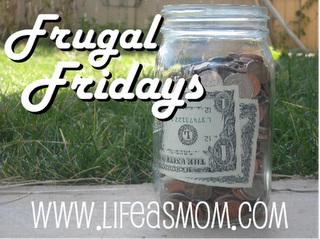 Years ago I had shopped and shopped, scrimped and saved to fill my freezer with all kinds of great deals. Imagine my horror when I found out that we'd had an electric failure and everything in the freezer was ruined! I sobbed.
While I didn't lose that much actual money, I had probably only spent about $50 total, it was hours of coupon clipping and deal finding that had gone into that beautiful stockpile of food. And if I had replaced everything at full price, I would have easily paid several hundred dollars to do so.
Since that fateful day, I've invested in a freezer alarm that will sound quite loudly if the temperature gets anywhere close to an unsafe level in our freezer. It was a $10 investment that gives me peace of mind and is insurance against losing all the freezer meals that I've diligently prepared and saved for the coming weeks.
That freezer melt-down taught me some very valuable lessons.

How you store your food matters as much as what you buy and how much it costs.
Last month some fantabulous bloggers and I brought you a series on how to eat well and save money on groceries. We're back this week with the low-down on all kinds of food storage tips and tricks.

These are smart cookies, these ladies, so I highly suggest checking out the wealth of ideas and good eating inspirations. Not only will you eat well, but you'll spend less.
Now, it's your turn.
How do YOU save money?
Post your money saving idea in the comments or link up your post in the linky below.