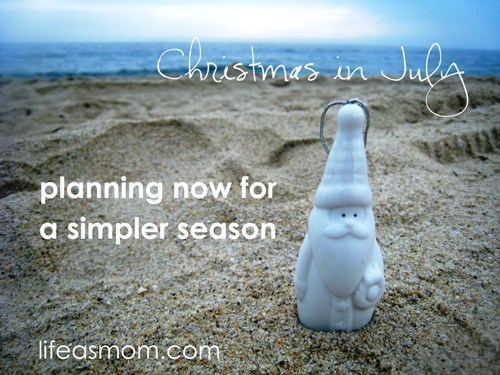 Longtime readers know how much I love Christmas in July. I've posted holiday content every summer since the beginning of time. Or since the beginning of this blog anyway.
Planning ahead for the holidays can save you buckets of money.
Today, if you're a newsletter subscriber, you should have received an early Christmas present from me: a FREE copy of my holiday ebook, A Simpler Season.
If you'd like to sign up for my newsletter, you can do so and get the free download before this freebie expires on Saturday, July 26 at 12pm CST.
By signing up, in addition to the free download, you'll be subscribed to bonus content that's not available on the blog as well as other freebies, discounts, and coupons. You will receive an email every couple weeks.
Thanks for being such a great group of readers. I can't tell you how much I appreciate you! Here's my early Christmas present for you.