Catch a free concert with Andrew Peterson!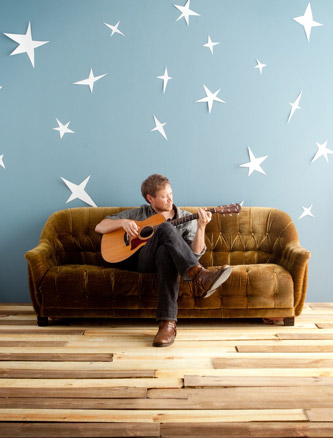 We first heard about singer/songwriter/author Andrew Peterson about seven years ago. His Christmas album quickly became a well-loved favorite in the FishHouse, as did all his other albums as well as his books for kids of all ages. His is a household name in these here parts.
FishBoy10 has said he wants to be like him when he grows up.
Andrew does a Christmas concert every year. Hubs and I saw it five years ago in Kansas. Unfortunately, the tour has yet to come west.
Well, imagine my great delight when I saw on Andrew's Facebook page that he was coming to San Diego County. Better yet, after chatting with his publicist, I found out that the concert is FREE.
How 'bout them apples?
So, if you live in San Diego and are an Andrew Peterson fan, well, save the date!
February 6
The Show starts at 6, doors open at 5
New Life Presbyterian Church
615 West Citracado Parkway
Escondido, CA 92025
The concert is free, though an offering to cover expenses will be taken. The event is sponsored by TruthXChange.
Disclosure: I have not been compensated to post about this event. I am just truly a fan of Andrew Peterson. I am not familiar with TruthXChange, but am thankful that they know a great musician when they see him. 🙂