Want to be ahead of the game? Learn to fill your freezer! If dinner's made, you've won! Download this FREE Freezer Cooking Planner to make it easier.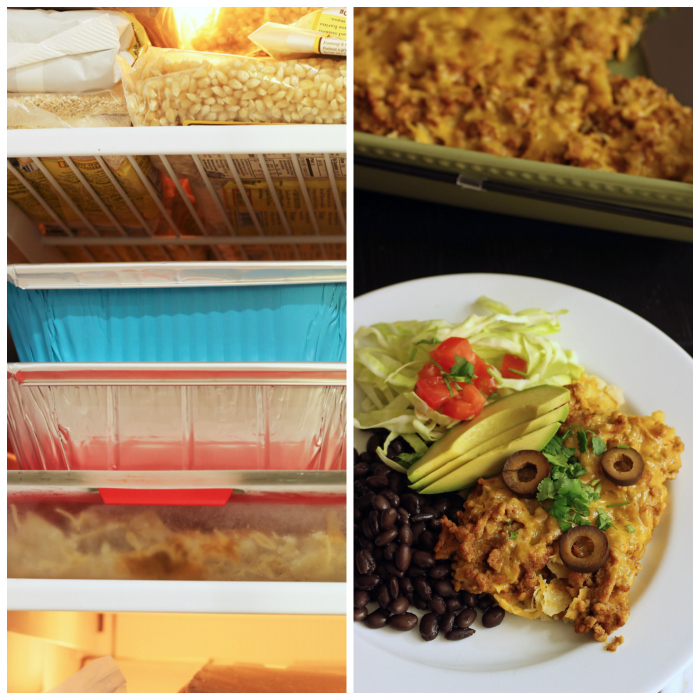 You know that I love my freezer. I've had my deep freeze for almost twenty years. I would be pretty sad if it died. Note to self: make a plan to replace freezer before it dies.
You see, my freezer does something for my life as Mom that almost nothing else in the world can do: it helps me get ahead.
Think about that for a minute. What if you could be ahead in some area of your life, even for a few minutes? Pretty amazing, amiright?
If you've been a mom for more than three days, you know that there are always dishes to wash, laundry to fold, a question to answer, a child to help. These are all good things. Don't knock clean dishes, folded laundry, or inquisitive children who value your assistance. These are blessings.
That said, it can feel defeating sometimes when you are constantly behind. My cousin worded it so well this weekend when she said she couldn't get caught up, "I start and then someone or something takes me away from what I was doing."
Interruptions not withstanding, my freezer — and the freezer cooking that I do to fill it — helps me get ahead! Ahead, my friends. Ahead, not behind.
And for one loving minute, or week, or month, dinner is made. It's made. Amen. Hallelujah.
I want you to be ahead, not behind. And that means getting your freezer filled, which means doing some freezer cooking, which means planning said freezer cooking. You can use one of my free freezer cooking plans or you can make one of your own.
Making one of your own? Then I've got just the ticket. Head here to learn how to create a freezer cooking plan with your own recipes. But first….
Download this FREE Freezer Cooking Planner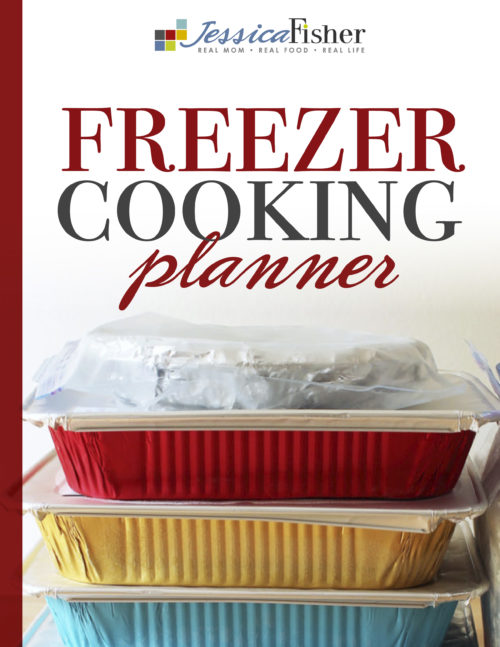 This month I've got a FREE Freezer Cooking Planner for you to download. These are the planning pages I use to plan my freezer cooking sessions and thus, GET AHEAD OF THE GAME.
The planner is free to subscribers of the Life as Mom newsletter. If you're not a subscriber, you can sign up right here. If you're already on the mailing list, check Sunday's newsletter. You don't have to resubscribe. I'll be including the free download in each week's newsletter all month long — along with some confetti.
If you don't know my confetti reference, then you need to go open this week's newsletter. 😉
Need more help in the freezer department?
Check out these past posts!