FREE Printable Christmas Tags
We are a participant in the Amazon Services LLC Associates Program, an affiliate advertising program designed to provide a means for us to earn fees by linking to Amazon.com and affiliated sites. We participate in other affiliate programs as well. For more details, please see our disclosure policy.

Want to plan a fabulous holiday?
A Simpler Season
holds almost everything you need to do just that.
This guide to planning the winter holidays provides creative ideas , time-saving tips, and budget-minded inspiration for making the most of Thanksgiving, Christmas, and New Year's. With the busy family in mind, I've provided recipes, to-do lists, children's activity sheets, planning pages, gift ideas, and step-by-step tutorials for creating homemade gifts. Grab your copy today.
Don't spend precious moments filling in lots of little gift tags. Use these auto-fill tags to save time and wrap a cuter package.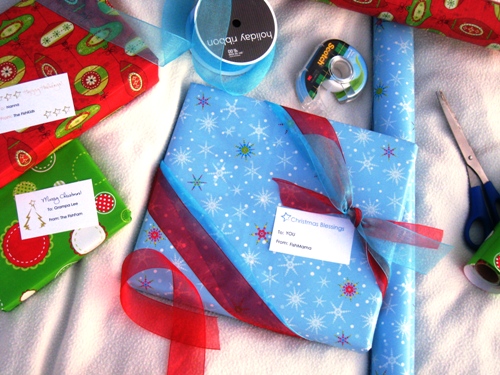 Last year I shared with you a set of fillable gift tags to make your Christmas wrapping easier. You can download those for FREE here. This year, I've got another set to fit a range of design and color themes.
Today's free printables are a set of three different designs:
Download each design and print them off on card stock and cut them apart. Easy peasy.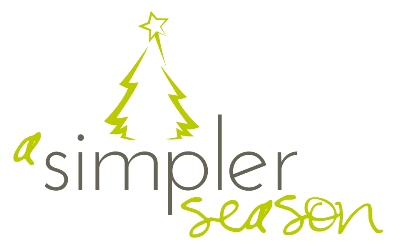 Again this year, I've got a small stockpile of gifts growing in my closet. Thankfully, I needed gifts for this picture so that was needed motivation to start wrapping. (You're so good for me!) But, I typically wait until Christmas Eve.
Do you wrap as you go or wait for the marathon wrapping session?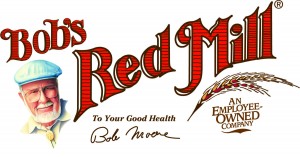 Be on the lookout for installments of A Simpler Season each week, from now until New Year's.
You can subscribe for free emails or get Life as MOM in your feed reader each morning, so you don't miss a thing.
This series is brought to you, in part, by Bob's Red Mill.