Get organized this week for great meals with a FREE printable meal planner to track meal plans, grocery list, and prep ahead items.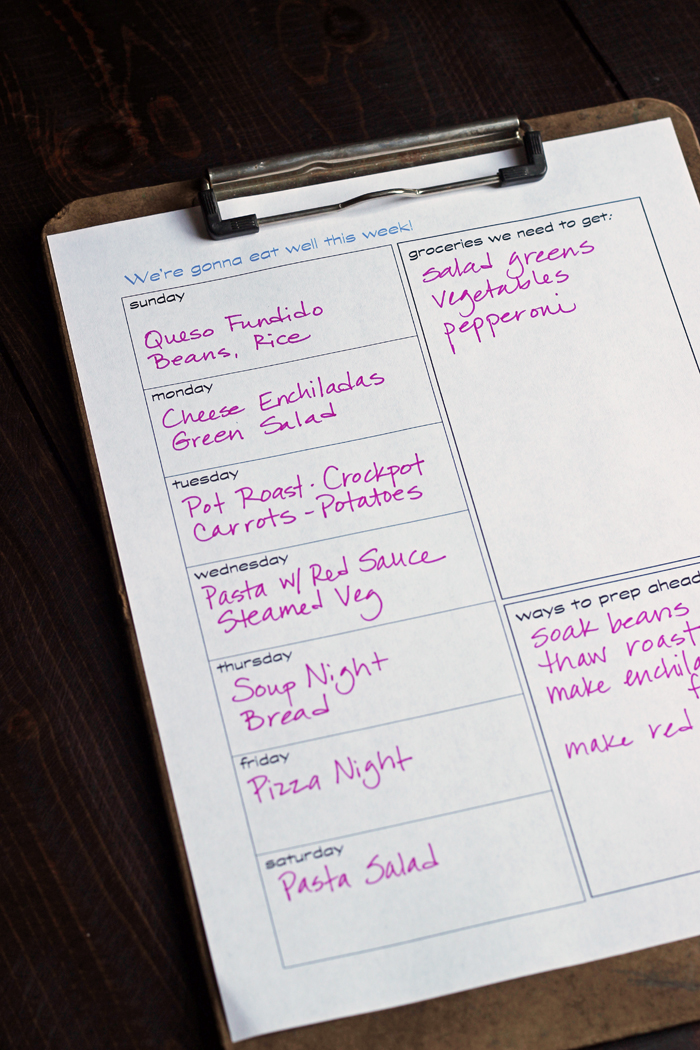 Are you ready for the week? One of the things that helps me feel better prepared for the days ahead and which helps me recover from the lazy days of the weekend is to plan out our meals.
When I know what to make each night and have the groceries to go with I feel so much more equipped to take on the days. Plus, we save money avoiding take-out or my going shopping when I'm hungry.
A FREE Printable Meal Planner to Get You Organized
Need a little help getting your meal planning organized? Grab this free printable meal planner to set up the week's menus, your grocery list, and the list of things that you can prep ahead of time in order to make dinnertime way easier.
Those of you who've purchased the different Month of Meals meal plans know that this is how I roll when it comes to meal planning.
Choose meals for the week. (In this month's meal plan, the meal plans are all fall themed.)
Create a grocery list of the things we don't already have on hand. (The meal plans have this done for you. Just compare them with what's in your cupboard and only buy the necessities.)
Make a list of tasks I can do in advance so actual meal assembly is quick and easy. (Each week's meal plan has a handy list of the things to do early in the week.)
CLICK HERE TO GET THE PRINTABLE MEAL PLANNER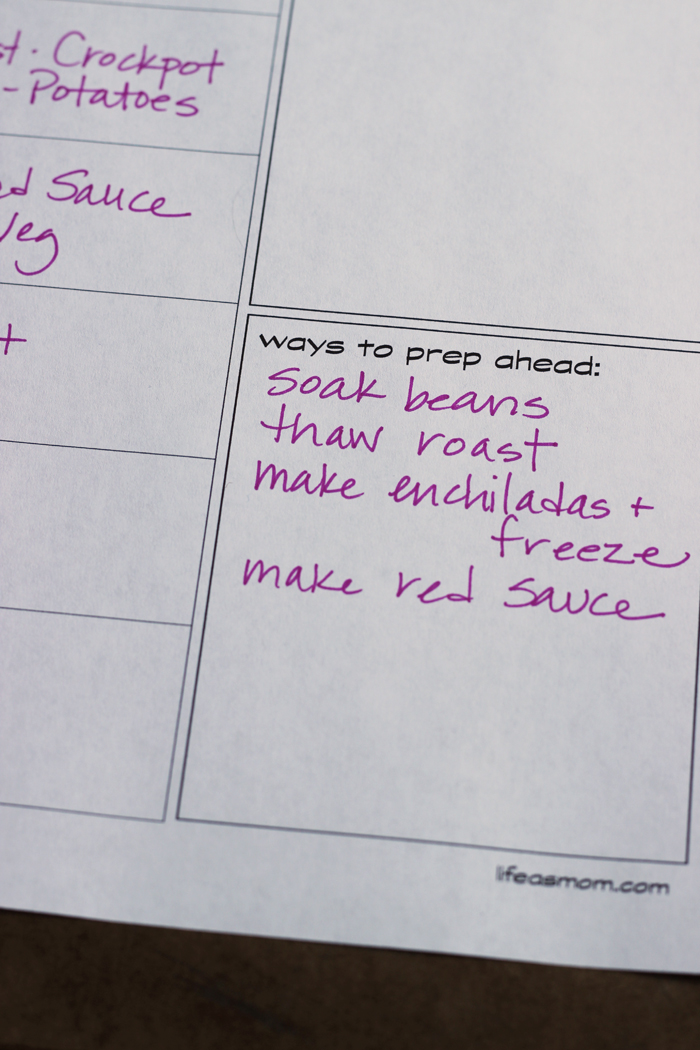 When I have a prep list like this, I'm better able to use up little minutes that I happen to have throughout the day or week. For instance, on Friday while I was prepping lunch, I threw a chicken in the slow cooker. We had cooked chicken meat for dishes throughout the weekend.
Chances are you've got little minutes during the day. But, when you find them, sometimes you're not sure how to use them, right? Download this printable meal planner, fill it out, and you'll have your list ready to go so you can use those little minutes to your advantage!
You can also grab this month's meal plan and make it even easier on yourself.
CLICK HERE TO GET THE PRINTABLE MEAL PLANNER
Be sure to catch the whole series: Organization for Normal People.