Looking for some help in the meal planning department? You've come to the right place. This is where it all comes together, easily and economically. I'll help you eat well AND save money with these free printable meal plans and grocery lists.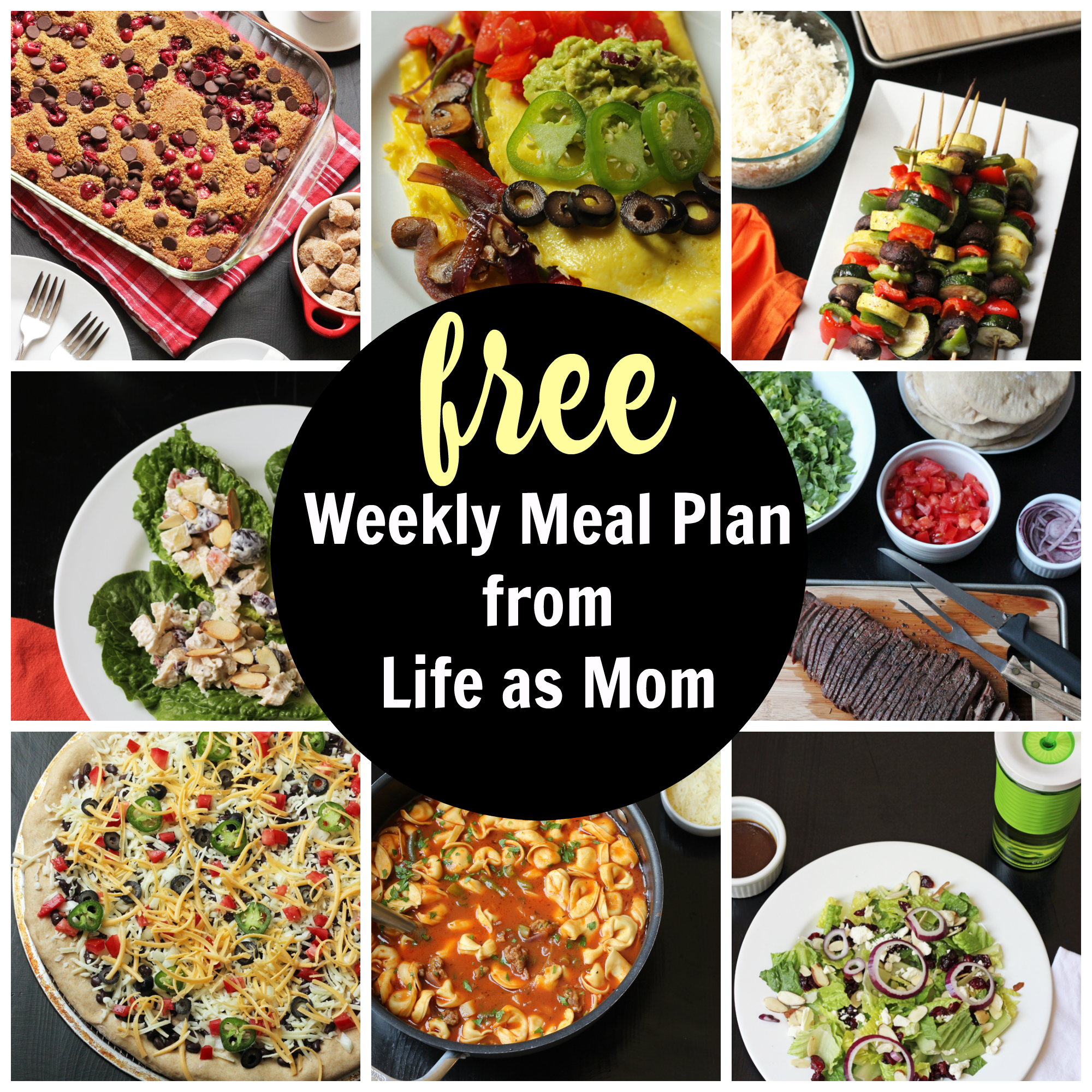 Thanks for stopping by! Below you'll find an extensive database of FREE printable meal plans of various sizes and prices. Be sure to pin or bookmark this page so you can come back often.
Want to learn how to make your own meal plans? Take Meal Planning 101.

5-Day Printable Meal Plans
Weekly plan #1 (jalapeno chili, lasagne, cheese soup, pork chops, pasta salad)
Weekly plan #2 (grilled fish, bolognese, vegetable soup, queso fundido, baken chicken)
Weekly plan #3 (Protein-Style, gluten/dairy-free adaptions)
Weekly plan #4 (meatloaf, enchiladas, pesto pizza, buffalo chicken, chili)
Weekly plan #5 (Dinners on the Go)
Weekly plan #6 (The Ham Plan)
Weekly Plan #7 (burrito pizza, tortellini soup, fajita omelet, chicken salad, steak gyros)
Weekly Plan #8 (The Chicken Plan)
Weekly Plan #9 (pulled chicken, chile cheese bake, creamy chicken pasta, calzones, BBQ)
Weekly Plan #10 (grilled chicken, caesar salad, basil chicken pizza, crockpot enchilada, pan bagnat)
Weekly Plan #11 The Kid Plan (tacos, chicken strips, burgers, brats, and pizza)
Weekly Plan #12 The Meatless Plan (sunbutter noodles, asparagus soup, pesto pasta, beans and rice, enchiladas)
Weekly Plan #13 The Staycation Plan (burrito bar, pasta salad bar, mini pizzas, soup and sandwiches, grilled fish)
Weekly Plan #14 (asian chicken and noodle salad, taco soup, turkey burgers, black bean pie, creamy chicken pasta)
Weekly Plan #15 (chicken enchiladas, carnitas tacos, paninis, vegetable pasta, chicken soup)
Weekly Plan #16 (tostadas, pizza bagels, hashbrown stacks, summer rolls, chicken salad wraps)
Weekly Plan #17 (marinated meat, slow cooker chicken, chicken salad sandwiches, quesadillas, bean and rice taco salad)
Weekly Plan #18 (salsa verde beef, pork tenderloin, potstickers, BLT salad, turkey chipotle sandwiches)
Weekly Plan #19 (bbq pork sandwiches, turkey panini, grilled chicken in yogurt marinade, chopped salad, seasoned vegetables and beef)
Weekly Meal Plan #20 (carnitas tostadas, grilled pork chops, chicken caesar salad, greek egg casserole, jambalaya pasta)
Weekly Meal Plan #21 (pork tacos, cilantro-chipotle cheeseburgers, buffalo chicken salad, turkey avocado panini, omelets)
Weekly Meal Plan #22 (chili, peanut butter noodles, dijon chicken, chili stacks, pizza)
Weekly Meal Plan #23 (baked chicken, crockpot enchiladas, tomato and brie pasta, bean tostadas, minestrone soup)
Weekly Meal Plan #24 (sweet & sour meatballs, chicken enchilada casserole, chicken parmesan, omelets, irish stew)
Weekly Meal Plan #25 (club sandwich, broccoli & cheddar soup, pan pizza, homemade meatballs, cheddar & leek potato bake, and pan pizza.
Weekly Meal Plan #26 (flautas, chicken sandwiches, chicken and wild rice bake, tortellini soup, and beef stew)
Weekly Meal Plan #27 (chicken & bean burritos, chicken pot pie, Italian sub sandwiches, beans & rice soup, and vegetable beef minestrone)
Weekly Meal Plan #28 (slow cooker chicken, hot Italian beef sandwiches, stone soup, macaroni and cheese, and queso fundido)
Weekly Meal Plan #29 (pasta with red sauce, chili, broccoli & cauliflower soup, chicken enchilada casserole, and chicken with mashed potatoes)
Weekly Meal Plan #30 (turkey pot pie, egg & broccoli bake, cheddar soup with veggies, tortellini soup, and pizza)
Weekly Meal Plan #31 (BBQ beef sandwiches, taquitos, beans & rice, chicken noodle soup, and potstickers
Weekly Meal plan #32 (baked chicken, crockpot enchiladas, slow cooker chili, Italian sausage & spicy tomato sauce over pasta, and lentil minestrone soup)
Weekly Meal Plan #33 Slow Cooker Meals (ham, chicken gumbo, bean & meat enchilada, carnitas, and whole chicken)
Weekly Meal Plan #34 Pantry Staples (beans & rice, stone soup, pasta with red sauce, versatile rice bowls, and pancakes)
Weekly Meal Plan #35 (baked chicken, chicken salad, chicken gumbo, omelets, and chile cheese bake)
Weekly Meal Plan #36 (beef ragu, burritos, enchiladas, burgers, and pizza)
Weekly Meal Plan #37 (brats, beef sandwiches, tostadas, broccoli & cheddar soup, and pancakes)
Weekly Meal Plan #38 (chicken and wild rice bake, slow cooker chili, vegetable beef soup, bacon and broccoli egg bake, and lawnmower taco)

This Week's Dinners for $70 or Less (7-Day Printable Meal Plans)
Plan 1: Mostly Chicken (chicken sliders, chicken & bean burritos, salsa verde chicken, sausages and rice, tortellini pasta salad, soup, and pizza)
Plan 2: Mostly Meatless (green chile burritos, cheese enchiladas, egg sandwiches, Popeye's burgers, meat sauce and pasta, vegetable soup, pizza)
Plan 3: Pretty Meaty (pasta with meat sauce, chili beans soup, pizza, tacos, sandwiches, and chicken)
Plan 4: Comfort Foods (chicken pot pic, mac and cheese, lawnmower taco, egg bake, soup, pizza, beans & rice)
Plan 4 3/4: Make-ahead Breakfasts (granola, pancakes, oatmeal bar, cocoa, breakfast bar, oatmeal waffles)
Plan 5: Easy Meals (burgers, mac & cheese, crockpot enchiladas, chicken & bean burritos, pizza, soup, egg bake)
Specialty plans