FREE Printable Meal Plans & Grocery Lists
Looking for some help in the meal planning department? You've come to the right place. This is where it all comes together, easily and economically. I'll help you eat well AND save money with printable meal plans and other meal planning resources.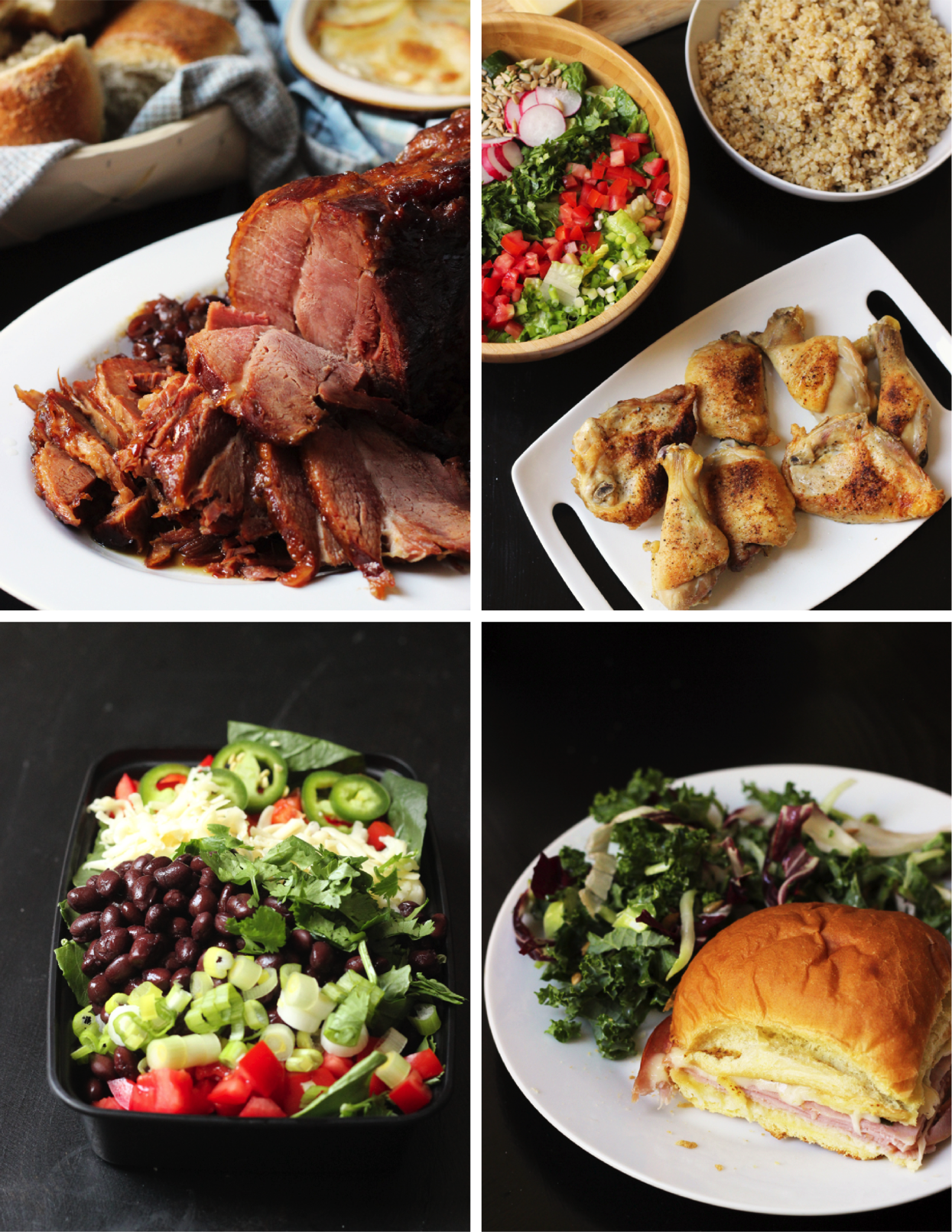 You work hard all day. You are hungry when dinner time rolls around, as are the people you share the dinner table with.
Somedays it's just too hard to make it all come together in a timely manner. That whole getting food on the table business.
Or maybe you're not sure how to cook or meal plan or what it looks to prepare homemade food without going bonkers.
Or maybe life is just crazy and you've lost your meal planning mojo. You know HOW to do it, but somedays it's just too much.
I'm here for you.
Eight years ago I started designing meals plans for others outside my home because I really wanted families to be able to enjoy homemade dinners without a lot of hassle.
These were simple plans, just a list of recipes with links, a grocery list, and a couple prep tips thrown in. (You can scroll down to get a few samples.)
Then I got to thinking, what if I could develop better plans, plans that included more helpful tips, printable recipes as well as grocery lists, and kitchen strategies that helped people succeed without having to do a lot of research?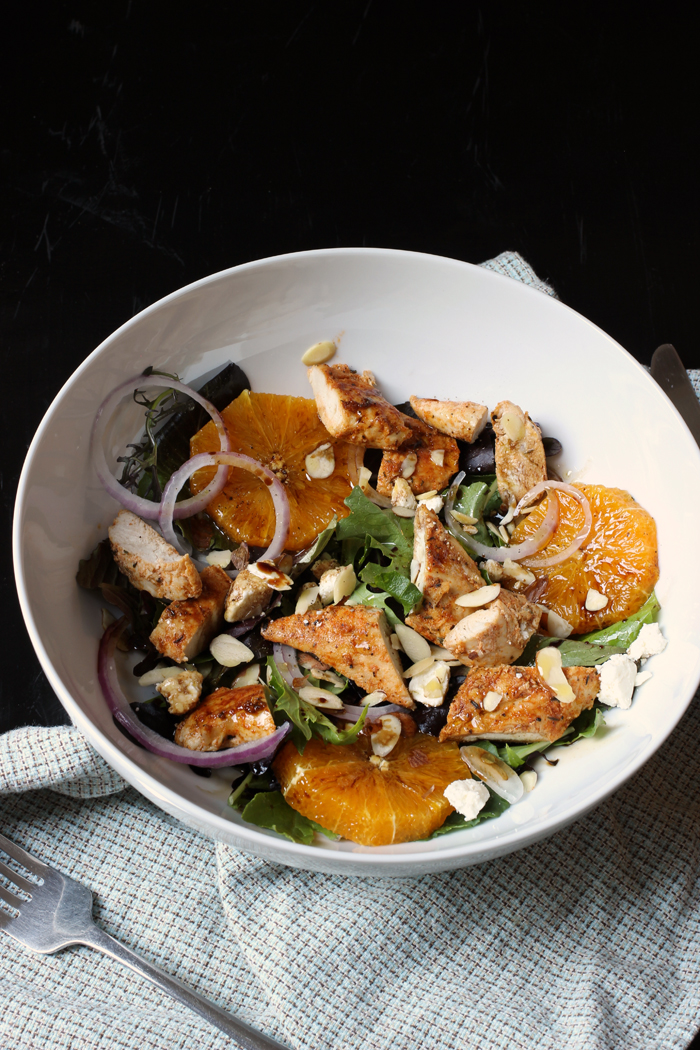 What if these plans did all the thinking and planning for you, so that you could just shop, cook, and enjoy?
Even better, what if these meal plans made it so that you didn't waste groceries or time because it was planned so well that you didn't go overboard?
I did it, and then some.
Folks liked these more deluxe meal plans and kept coming back for more. They had big dreams of winning in the kitchen without freaking out or going broke.
And the Kitchen Winner Meal Plans actually made those dreams come true!
You may have come here for a free meal plan, but I'd like to invite you to take your meal planning to the next level, so that you can enjoy more time doing the things you love.
Every week.
Without breaking a sweat.
Meet the Kitchen Winner Meal Plans!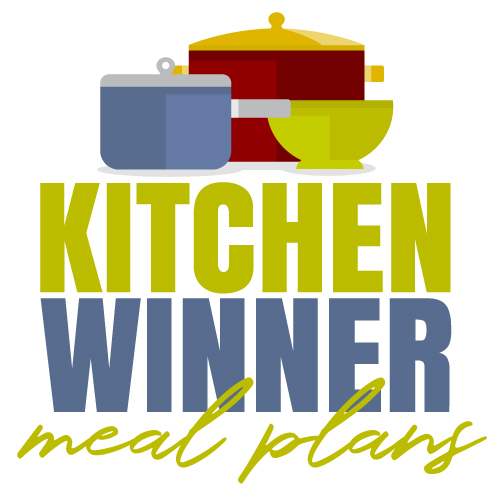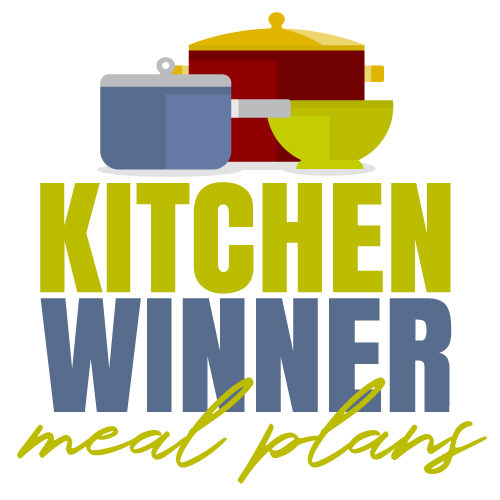 Get serious about your meal planning.
If you're ready to get serious about making great meals without the fuss or having to find new ones all the time, then you're due to check out the Kitchen Winner Meal Plans.
For only $15/month, you'll receive weekly printable PDFs that include:
7 dinner menus to please everyone at your table
a grocery list devised to be concise and thorough, so you don't forget anything
main dish recipes for every night of the week
quick and easy side dish recommendations plus homemade options if you're so inclined
a prep-ahead checklist so that dinner doesn't take forever – you can do that whole meal prep thing like the cool kids do — without having to figure it out yourself!
tips to make meal assembly and serving times easy
leftover alerts so that you can maximize extra food and avoid waste
Each week a new meal plan will unlock for you, opening your schedule up to more freedom, more great meals, and less hassle.

Here's what EmmaLee had to say:
I save so much time and money when I'm using these pre-made plans. I love the feature of having the grocery list for all my dinners in one place; it makes it so much quicker to prepare for grocery shopping. All ingredients get used up between meals so I'm not wasting what I buy!

I love having the prep list right there so if I do get time to work on meal prep I don't have to think what I should do first. This was a lifesaver when my morning sickness was really bad.

The meal plans save both time and money and have made eating at home so much easier for our family!
Each week, for the cost of a latte, you can have all the planning and organizing work done for you so you can live life more.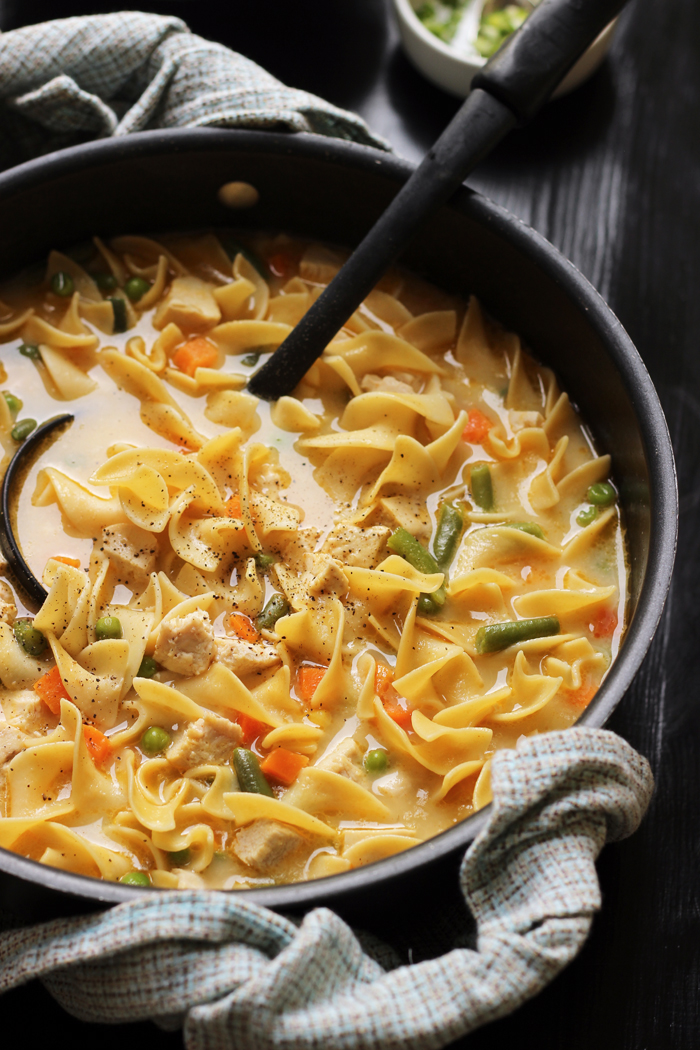 Want to taste a sample first?
I can absolutely appreciate that. There's a reason why the samples at Costco are so popular; folks want to try before they buy.
This is especially important when it comes to digital resources. No one wants to feel like they got suckered into something.
Buyer's remorse gives you heartburn.
Instead, I've got a free Bonus Kitchen Winner Meal Plan for you try. Walking this meal plan through its paces will give you a taste of what you can expect when you subscribe to the KWMPs.
Once you confirm your subscription, I'll send you one of my favorite meal plan lineups for you to try out. Promise you will make the Burning Love Mashed Potatoes ASAP!
In addition to adding you to my regular mailing list, I'll be sending you a short series of emails to help you make the most of your free meal plan.