Save time, money, and effort with a meal plan. I've done the work for you with these free printable menu plans and grocery lists.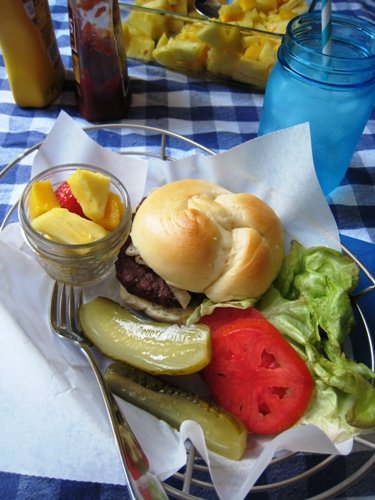 Meal planning can absolutely boost your quality of life. Not only does it help you know what to serve for supper, but it also gives you a plan for shopping. I've been meal planning for over 20 years. Even in high school and college, I created meal plans for my family or so that I'd have an idea what I could cook after classes.
When I try to fly without a meal plan, our dinners are haphazard and speckled with more expensive take-out meals.
Having a meal plan saves me time, effort, and money. I like that. I need all the help I can get!
Over the past three months or so, I've created menu plans that you can download to your computer. Print them off and head to the store. With five main dishes, as well as recipes for bread, salad, side, and dessert, you've got a good head start on the week ahead, leaving you room to mix and match, enjoy leftovers, or have a couple spontaneous meals at home or away.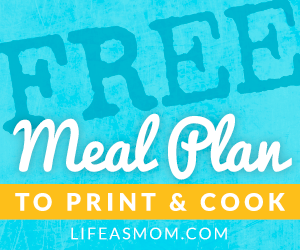 Did you miss a meal plan? Check out the list and choose one for the coming week:
Weekly plan #1 (jalapeno chili, lasagne, cheese soup, pork chops, pasta salad)
Weekly plan #2 (grilled fish, bolognese, vegetable soup, queso fundido, baken chicken)
Weekly plan #3 (Protein-Style, gluten/dairy-free adaptions)
Weekly plan #4 (meatloaf, enchiladas, pesto pizza, buffalo chicken, chili)
Weekly plan #5 (Dinners on the Go)
Weekly plan #6 (The Ham Plan)
Weekly Plan #7 (burrito pizza, tortellini soup, fajita omelet, chicken salad, steak gyros)
Weekly Plan #8 (The Chicken Plan)
Weekly Plan #9 (pulled chicken, chile cheese bake, creamy chicken pasta, calzones, BBQ)
Weekly Plan #10 (grilled chicken, caesar salad, basil chicken pizza, crockpot enchilada, pan bagnat)
Weekly Plan #11 The Kid Plan (tacos, chicken strips, burgers, brats, and pizza)
Weekly Plan #12 The Meatless Plan (sunbutter noodles, asparagus soup, pesto pasta, beans and rice, enchiladas)