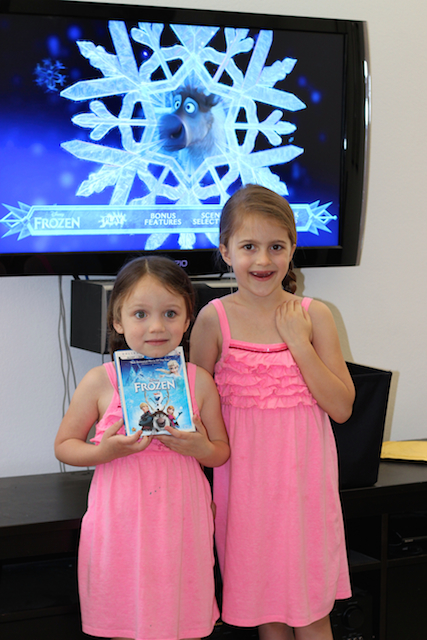 To say that the Disney movie Frozen was a hit with my girls is an understatement. They've watched it four times now: twice at the theater, twice at home. Disney sent us a review copy of the film earlier this week, and the girls were thrilled to see it. Seriously. Eyes lit up.
(Forget the fact that FishChick5 has the reindeer-in-the-headlights look. She's five.)
What was also a surprise is that the littler guys, FishBoys 11 and 9, were just as thrilled to see the movie again. Even more interesting was FishBoy13 saying, "You know, it's really weird to sit on the bench at hockey and have the two guys next to you sing "Let It Go."
Clearly it's been a hit with young and old, boys and girls.
While I do enjoy the film, it makes me sad. Sad for the parents who didn't exactly handle their daughter's gift well. Sad for the girls to have wasted their childhoods missing out on each other's love and friendship. Brave is by far my favorite movie, in part, thanks to the intact, healthy family that is so rare in Disney films as well as the sense of repentance and forgiveness that is walked out through the movie.
That said, Frozen is also a story of redemption, and probably one more like real life. We do blow it as parents, don't we? And parts of life are wasted by the mistakes we make. True love can redeem and cover a multitude of sins and mistakes.
Who knew that animated films could go so deep?! That's a post for another time. Instead, if you fall into the category of Frozen fan/parent of a Frozen fan, check out these free resources to along with the film: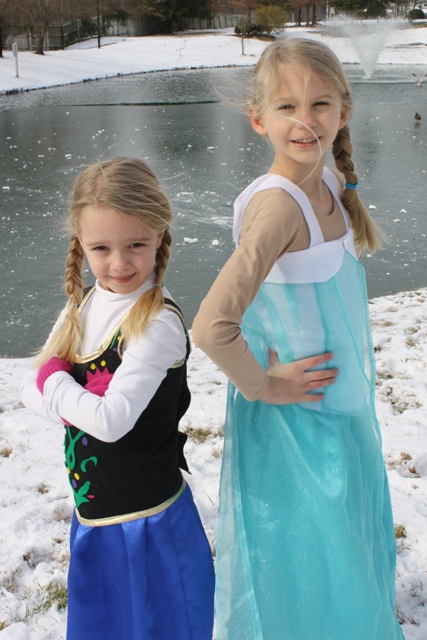 Costumes
Janel designed two easy and simple DIY costumes. Make Elsa, Anna, or both.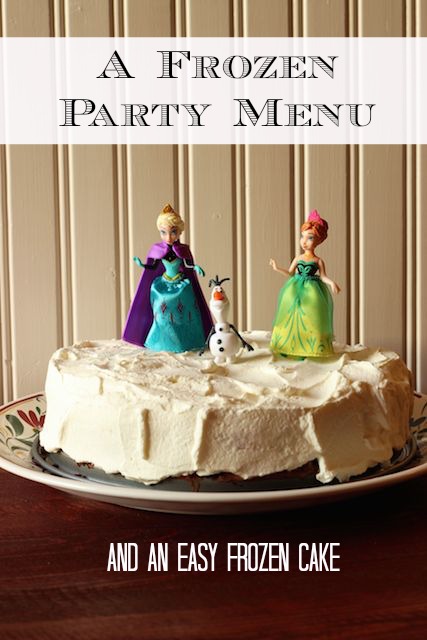 Food and Cake
Check out our Frozen cake tutorial as well as the Norwegian-inspired menu for your next screening or birthday party.

Printable Activities
There are a bunch of free downloads here, including crafts, games, and coloring pages. And here, too:
Disclosure:  Our review copy as well as the free activities were provided by Disney studios.