Free Tastes Better
We are a participant in the Amazon Services LLC Associates Program, an affiliate advertising program designed to provide a means for us to earn fees by linking to Amazon.com and affiliated sites. We participate in other affiliate programs as well. For more details, please see our disclosure policy.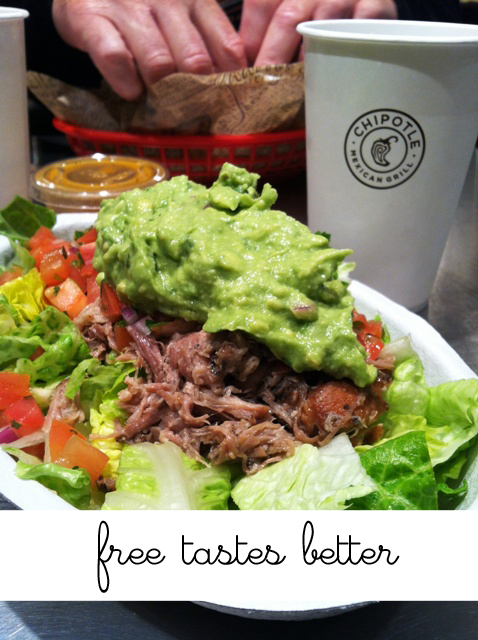 Years ago neither a coupon nor a free deal could sneak by me. It's like I had a sixth sense. I refused to buy anything that wasn't free or very very cheap.
That was when we were "gazelle intense" about fighting our debt. Pursing the deals was a way to evade debt. We saved money and we enjoyed good things.
I've relaxed on my deal hunting over the last few years. I don't really clip coupons anymore. But, after last week…. well, I might be rethinking some things. Look at all the free stuff we got in the last week:
1. Nail polish
FishChick5 had her blood tests done. She was pretty nervous, as was I. On the way to the lab, she started talking about her toe nails and their lack of polish. My sister had given her a pedicure on her birthday. Three weeks later, the polish is all gone. Since I'm not as cool as Auntie Jamie, she didn't think that the polish I have was fancy or sparkly enough. (She's right.)
I told her that in addition to her "treat", we'd go get a new bottle of polish after the blood test. She lobbied for two bottles since Jamie does all kinds of fancy, multi-colored designs. I said no — until we got to CVS where she found two bottles of polish in one. Yes, really. They are double-sided.
I had a $3 coupon and — lo and behold — a CVS cash card from a previous purchase. The nail polish, all 2-in-1 bottles, was free!
The register also spit out a bunch of coupons on stuff that I would actually buy, so I'll be going back. (No, we didn't eat the nail polish. Don't be silly. But, it was a price that was easy to swallow!)
2. Starbucks
Next stop, Starbucks. She ordered her regular cakepop and kid's cocoa. I got my SCMF. The bill? Free with a Swagbucks gift card. (affiliate link!)
Two treats in one hour for FREE? My freebie instincts were waking up.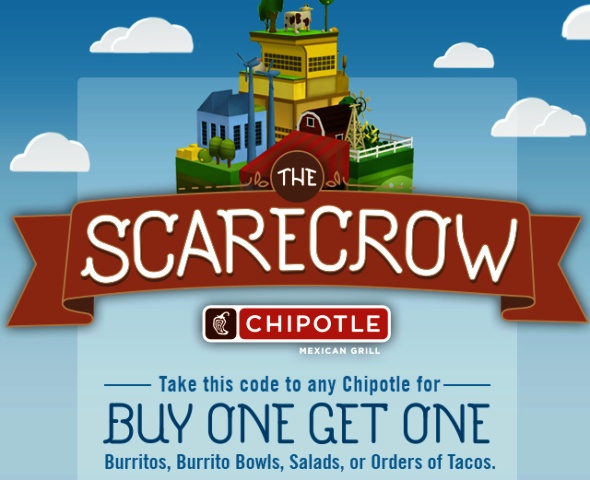 3. Burritos
I got home from date night later that evening and FishBoy12 told me that our new (affiliate link!) Chipotle Scarecrow iPad game (downloaded for FREE over the previous weekend) would give us a free burrito once he reached level four. Play on, my son!
I've got the fever for free again. I confess. Now, not any old thing for free. But, I realized that my enjoyment of a free thing was a lot higher than my guilt-ridden enjoyment of something I paid full price for.
I'm going to keep my eyes just a little more tuned into sales and specials because it really is pretty fun.
And that guacamole? Yep, it does taste a little bit better when it's free.
Do you seek out freebies?
Where do you find your deals?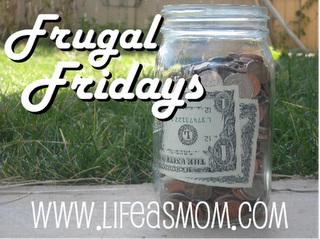 This is Frugal Friday. In an effort to make these weekly financial discussions more interactive, I'm no longer posting a link-up. Feel free to leave a link in the comments. But better yet, chat with us on today's topic.
Disclosure: This post includes affiliate links.