Free Vacation Planning Page!
We are a participant in the Amazon Services LLC Associates Program, an affiliate advertising program designed to provide a means for us to earn fees by linking to Amazon.com and affiliated sites. We participate in other affiliate programs as well. For more details, please see our disclosure policy.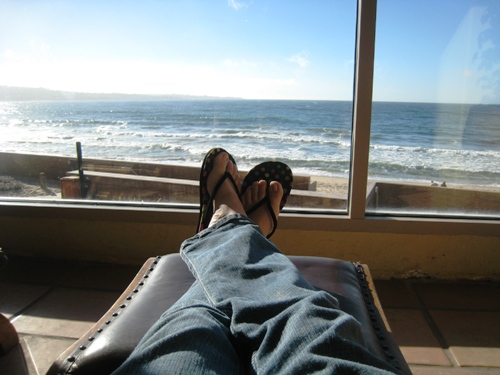 Hubs has been working six, sometimes seven, days a week at his job. They are understaffed and overbooked. Overtime can be a good thing. But, since he never got his vacation at Christmas and is working long hours. He's ready for a break.
Since I've been keeping the home fires burning, I think I'm gearing up for one, too.
We have never made it a regular practice of taking a vacation. In fact, last fall was our first vacation in 13 years of parenthood. But, since we've paid off debts and bought a larger vehicle that makes road trips easier, we have had two real live vacations. Yikes!
We're thinking up where we want to go and scoping out frugal accommodations for a spring fling. As soon as hubs gets more than one day off and the rain clears up, we're hitting the road.
I imagine some of you are feeling the same way. So, this month's free planning page is all about vacation!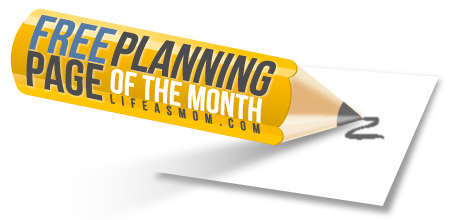 This month's Travel Planning Sheet helps you keep track of all the little details, including destination attractions, transportation details, accomodation information — all in a customizable format so that you can type in the info once and have it at the ready to email to family and friends.
It's a perfect complement to your household notebook, whether you regularly take vacations or are just planning a road trip to Gramma's house.
Friendship has its Privileges
All my Facebook fans and subscribers will have FREE access to download this planning page during the month of March.
Want to sign up to receive a free daily digest and subscriber perks? Go here to sign up and make sure you verify your subscription shortly afterward. Every day in February, there will be a download link in the footer of the email or feed.

Prefer to follow LifeasMOM on Facebook? Hit the "Like" button over here. Once there, click the Freebie tab to get download instructions.
What pages do YOU need?
I'm intent on building planning pages that help your life as MOM. Got an idea you'd like to see fleshed out? Let me know.