Freezer cooking can help you save time, money, and effort. It's a little work on the front end, but the results are worth the cost.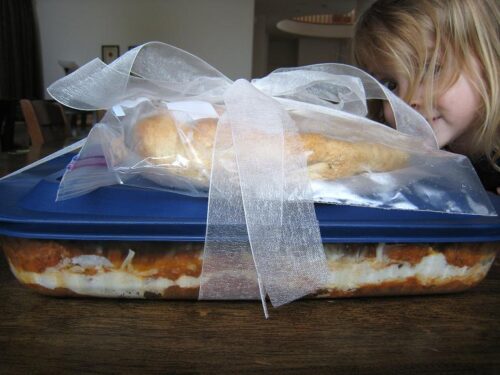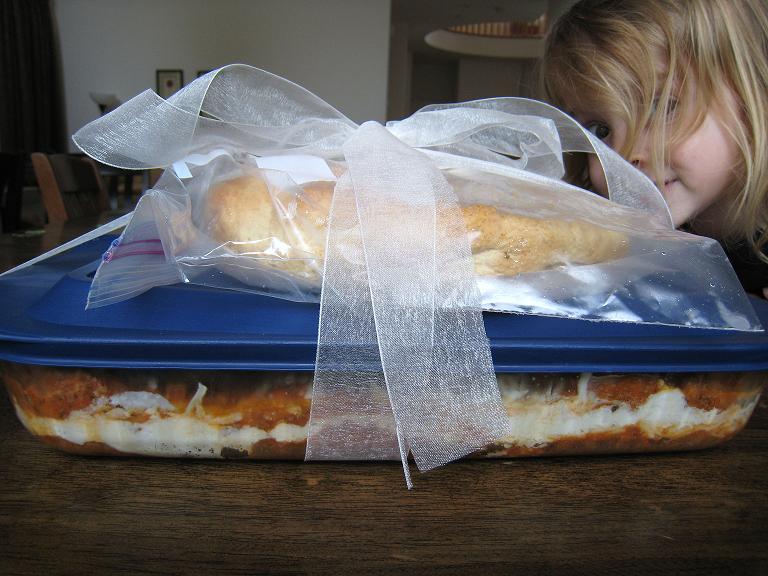 I started "freezer cooking" over 15 years ago. Over time it's proven to be a great method to save money and time.
Not only do I have something ready in the freezer on busy days, but I reap the benefits of bulk shopping and cooking. Making three batches of taco meat doesn't take that much longer than making one. Buying ten pounds of meat gets me a slightly cheaper price.
Time to fill the freezer!
I took advantage of the long weekend by filling the freezer. to. the. gills. There's pretty much no room left. I'm hoping that my work will pay off in quicker meal prep in the coming month. We have something going on almost every day of the week, so I need to have some of the prep work done for me.
Plus, we're leaving on a short vacation to the Sierras and carting our food with. Freezer meals are on the go.
If you're tracking with me on Instagram (@jessicagfisher) or on Twitter, chances are you caught a glimpse of my doings. If not, here's the month's freezer cooking in pictures.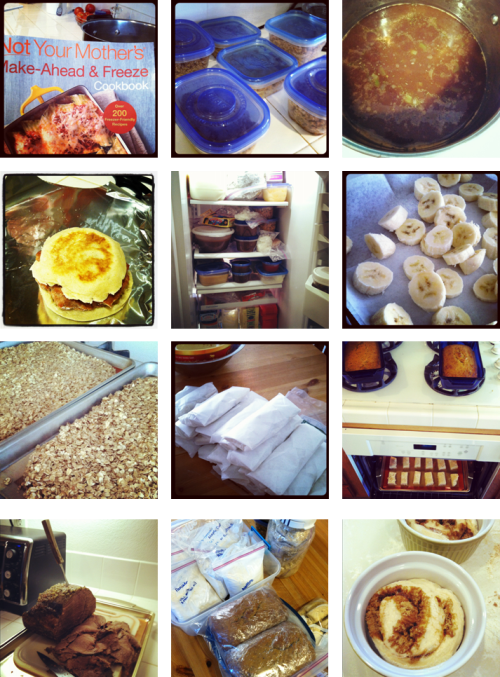 I told you it was a lot of cooking!
Some details on my cooking spree:
1. I shopped and cooked over two days. For the run-down on groceries, head over to Good Cheap Eats. I ended up spending $551, but some things I already had and some purchases weren't really for freezer cooking. So, it's not a super accurate number.
2. I used a lot of recipes from my new cookbook, Not Your Mother's Make-Ahead and Freeze Cookbook. You can pre-order it from Amazon or Barnes and Noble now. The book should ship in late October.
3. My kids pretty much did whatever they wanted while I cooked. That's typical for the weekend anyway. But, often they came in and helped or chatted with me. We call freezer cooking days "Good Smells Day"; the kitchen draws them to me.
4. Here's what I made:
Seasoned Taco Meat x 6 = to use in tacos, Rice Bowls, and burritos
Black Bean Soup = from the cookbook
Homemade Sausage Breakfast Sandwiches = from the cookbook
Refilled the Smoothie Station with frozen fruit, like sliced bananas
Homemade granola = new recipes
Not Your Convenience Store's Frozen Burrito = from the cookbook, made 2 dozen!
Coconut-Ginger Scones = from the cookbook
A huge Roast Beast = Doesn't that look so Suessical? I had no idea that the bag of roast was just one roast. Made for an interesting cooking experience. We had French Dip sandwiches that night and then froze enough for four more dinners. Will be doing this again!
Teriyaki Meatballs = new recipe, not pictured, enough for four meals
Gingerdoodles = new recipe, not pictured
Yes, it was a lot of work. But, probably not as much as you would think. I used the bread machine and the slow cooker for many things. And many of these recipes come together very quickly.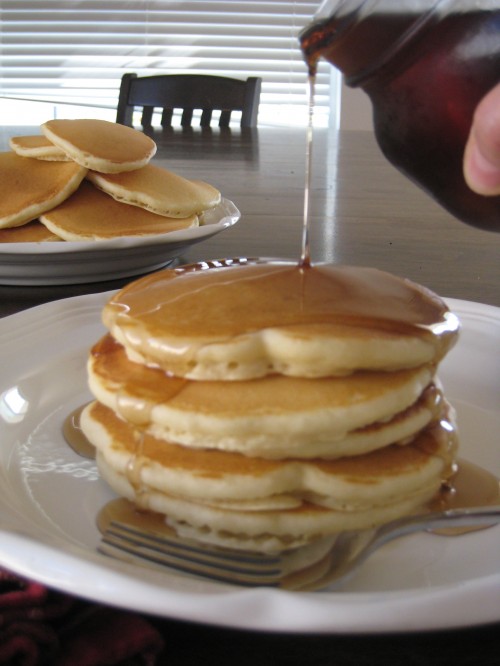 Last month, I stretched out my freezer cooking over a week, this time I crammed it into two days. You can do it anyway you like. But, make-ahead and freeze is a super way to save money, eat well, and not go crazy at dinner time.
Tweak Freezer Cooking to Fit YOUR Life
Check out these past posts for more ideas on fitting freezer cooking into your life:
Have you done any freezer cooking lately?
Tell us in the comments how your cooking session went. Feel free to ask questions if this is something new for you.