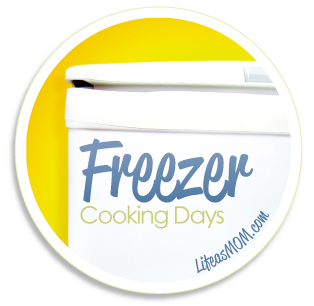 Just a friendly reminder about Tuesday night's Freezer Cooking Chat on the Life as Mom Facebook Page. 
We've got a few giveaways to help your freezer cooking out this month. Back to school means crazy dinners, right?
Not when you have a freezer full of good stuff.
See you at 6pm PST Tuesday night.
(Don't let the Monday holiday fool you into thinking that Tuesday is really Monday.)