Freezer Cooking – October Round Up of Links
We are a participant in the Amazon Services LLC Associates Program, an affiliate advertising program designed to provide a means for us to earn fees by linking to Amazon.com and affiliated sites. We participate in other affiliate programs as well. For more details, please see our disclosure policy.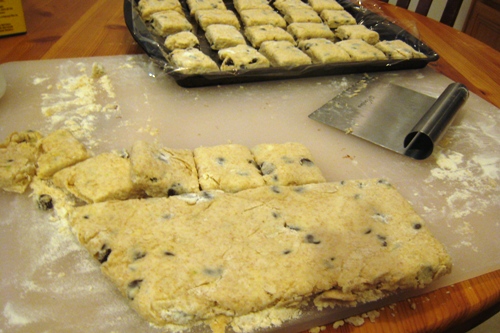 Well, I planned on getting my freezer meals done in four hours. And it may have been four hours, but it was fits and spurts throughout the weekend. Crazy! It seemed like there was one thing after another to interrupt or draw me from the kitchen. But….
The freezers are packed to the gills and we've got the makings of a lot of meals. The rest of the month should be quite easy when it comes to meal prep.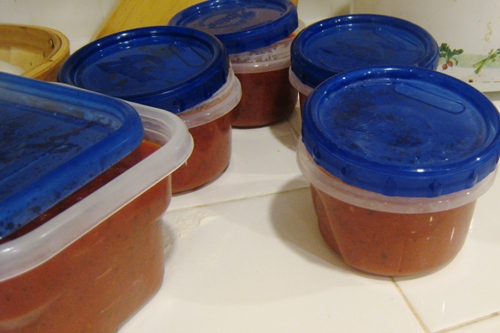 What I cooked up this weekend:
40+ Instant Oatmeal Packets – not all my kids love these, but the little guys do which makes early morning breakfasts a snap to pull together
5 batches Pancake Mix – since FishChick2's egg white allergy was diagnosed, I've experimented with flax seed as a replacement. It works quite well in this pancake recipe.
6 batches Mix and Match Muffins – I love having the dry mix ready to go. I've been experimenting with the mixins on the day of baking. There's really no limit to all the options, though I'm partial to the Coconut Chocolate Lime variety.
2 mega batches of scones – I think I made 40-60 scones and froze them prior to baking. This is one of my favorite freezer items since the hard work and mess are taken care of, but we still enjoy fresh baked goods. Just heat the oven and bake from frozen. I experimented with Coconut Ginger and Chocolate Lime scones.
2 batches of Lawnmower Taco – We ate one Saturday night and froze the other.
2 batches Beef Stew – This wasn't part of my original plan, but FishBoy13 talked me into it and since boneless chuck roast was on sale, I said yes.
2 batches Mashed Potatoes – the potatoes were screaming to be cooked and they go well with the stew.
2 batches Pizza Dough
7-8 pints Red Sauce
I did not make the granola, but I'm okay with that. Adding in the stew and mashed potatoes took this over the top anyway. Overall, I'm pleased with my progress, though a little tired.
Obviously, this is not the month that I share low carb and vegetarian recipes. But, they are coming!
I'm looking forward to hear how your freezer cooking has gone for you. Share the permalink to your October freezer cooking post below. And please link back here so others can learn more about feeding the freezer and buying yourself some time.

Curious about freezer cooking? Consider purchasing my cookbook, Not Your Mother's Make-Ahead and Freeze Cookbook from Amazon, Barnes and Noble, or your local bookstore. It's chock full with over 200 freezer-friendly recipes, planning pages, shopping lists, cooking plans, and basic and advanced how-to's to making freezer cooking work for any home, family, and lifestyle.