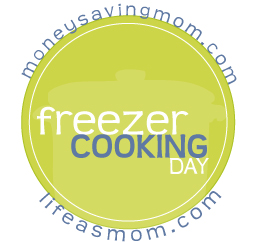 As you may know, freezer cooking has become a way of life for me. I started the practice of "once-a-month cooking" when I was pregnant with FishBoy13. And over the last thirteen years it has served our family well. I didn't always do 30 meals every time, but having meals in the freezer has always been helpful.
Save Money
Over time I've experimented with different recipes to see what works for our family's tastes and budgets. While it's a little tough to do traditional OAMC on a limited budget, it can be done. And if you practice frugal grocery shopping habits like couponing, stockpiling, and looking for markdowns, you can definitely stay within your means.
At this week's money meeting, I was pleased to see that our average grocery spending for the year is now hovering around $550/month for a family of 8. Yeah! We're eating and we're eating well. (Note: we do spend about $100 eating out each month as well.)
Save Time
And save time in weeks to come because you have a stockpile of homemade meals in your freezer. How nice it is to have a break from the kitchen!
Now if only someone could devise once a month cleaning….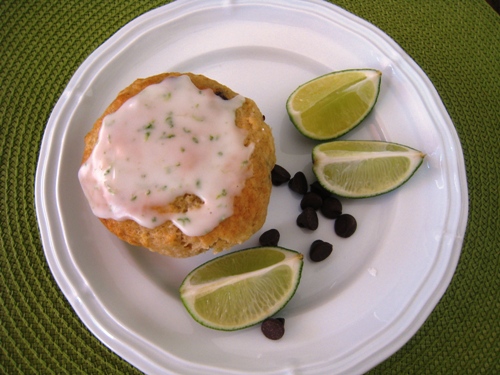 Get Some Good Stuff Going
In the next few days, I'll share how to get these goodies ready:
Breakfasts:
Instant Oatmeal Packets
Oven French Toast
Mix and Match Muffin Mix
Biscuit Mix
Pancake Mix
Cinnamon Rolls
Chocolate Butterhorns
Raspberry Blueberry Scones
Main Dishes:
Chili
Burritos
Hamburgers
Taco Meat
Marinated Chicken Breast/Tenders
Pizza Kits
Crystal is sitting out this round of Freezer Cooking Days, so I'm the stand-in hostess. Tomorrow you'll have a chance to share your freezer cooking plan here at LifeasMOM. In the meantime….
Got a burning question about freezer cooking?