FREE Printable Freezer Cooking Plans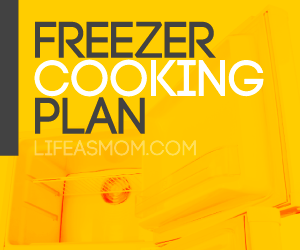 The following freezer cooking plans include printable grocery lists and step-by-step instructions for preparing a multitude of meals at one time. Many recipes are available online, though some are exclusively available in Not Your Mother's Make-Ahead and Freeze Cookbook.
Breakfast Plans:
Snack Plans:
Lunch & Dinner Plans:
Protein-Based Plans:
Dessert Plans:
If you're looking for more information about freezer cooking, be sure to check out this Ultimate Freezer Cooking Collection of Recipes and Tips.