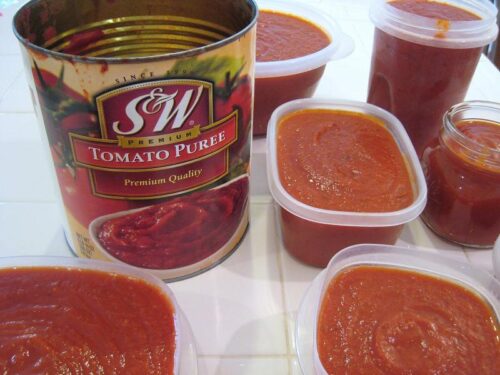 Well, Monday morning, my list looked like this:
I was amazed that I got so much done, even though it didn't feel like I attempted great feats. I had even cooked 4 pounds of ground beef, in addition to what was already planned, so that was pretty cool.
Also, on Monday morning I found that we had eaten most of the apples, so there really was no point in making applesauce. Instead, I mixed up a pot of red sauce (without the meats) to cook in the crockpot. I rarely buy jarred sauce because for $2.95 I can buy a ginormous can of crushed tomatoes or tomato puree at Costco. Add in spices and sauteed onions and I usually have at least 5 dinners worth of sauce. Way cheaper — and better — than the prepared variety.
So, that's all she wrote, folks. Can't call me SuperWoman this time. 😉
But I will say, Slow and Steady Wins the Race.