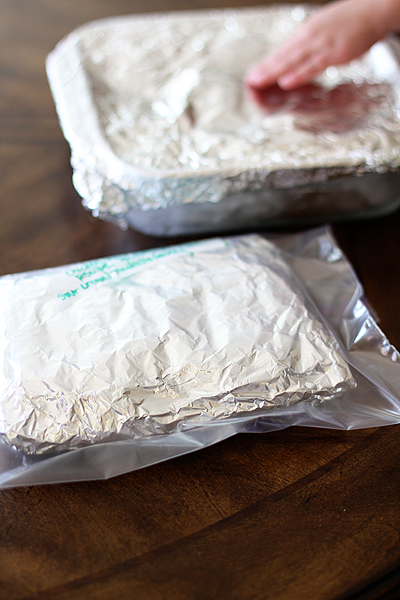 So, how did you do? Was this your first time freezer cooking? Did you survive?
Perhaps this is old hat to you and you whipped through your list lickety split. Did you try any new recipes or streamline some of your cooking techniques?
Or maybe you were reading these freezer cooking posts wondering what kind of crazy people you had encountered.
Hopefully, if it was the latter, we've encouraged you to give freezer cooking a try.
But, I like to cook every night….
Just so you know, I love to cook. I love to eat. But I love having evenings where I don't have to do anything if I don't want to. That's how freezer cooking can benefit foodies as well.
Despite my freezer cooking efforts, there is always something to prepare. And that is where the foodie in me gets daily creative exercise. If the main dish is already taken care of, I can prepare a nicer salad or side dishes, experiment with artisan breads, set a prettier table, or just have a calmer, more joyful disposition.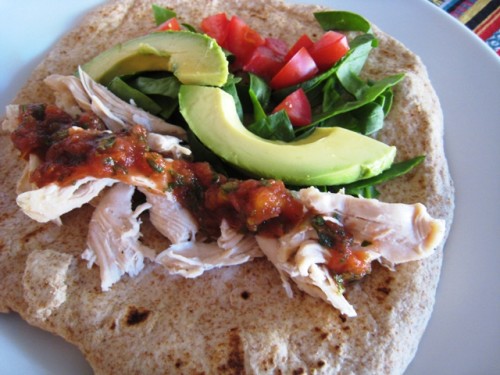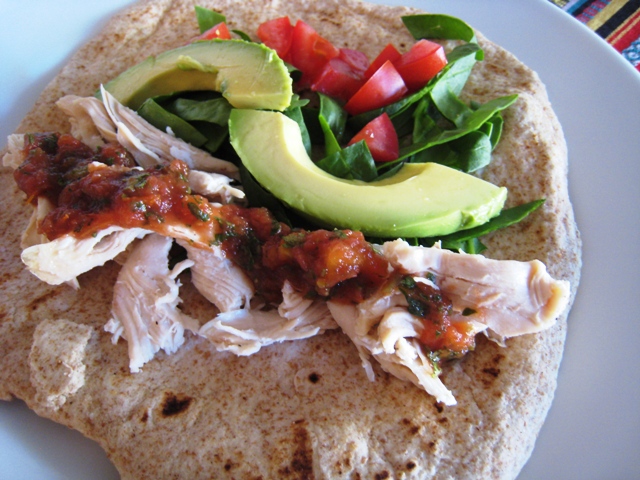 Freezer Cooking Produces Results
These chicken tacos are a snap to prepare if the chicken is already cooked, seasoned and shredded — and waiting in the freezer. Just add tortillas and your favorite toppings.
This past week I set out to tackle four mini-cooking plans. They didn't all go according to plan, but my family and I have plenty of meals and meal components to draw from over the next for weeks.
Round One featured ground beef and turkey:
Round Two continued with more ground beef freezer meals:
Round Three made use of lots of bone-in chicken breast:
Round Four saw some altering of plans:
If I did my math right, I have the makings of at least 33 meals in the freezer, enough to lighten my load come dinner time.
So, how did you do?
Share your freezer cooking successes in the comments or in Mr. Linky below. Got a question? Post it in the comment section.