Enter to win a copy of From Pea to Pumpkin as well as some cute swaddling cloths for your new baby. Congrats to the winners: crihfield11@, kytravelrn@, coltonandkatie@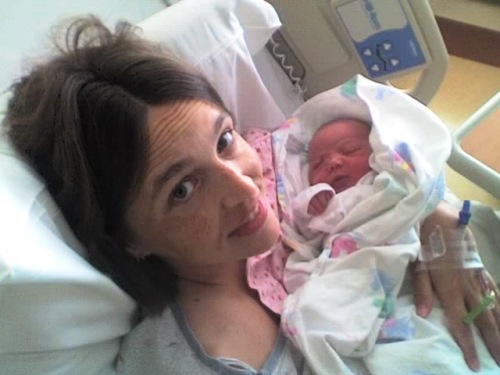 When Life as MOM (the blog) started, I was four months pregnant with FishChick4 (pictured). The parallels are not lost on me. Without my six kids, I would be writing a very different blog. My literal life as MOM has led to this "Life as MOM". And Life as MOM (the blog) is turning five years old this week.
This blog has become a journal of our life together since then. I don't share every little detail of our lives, but I'm guessing that you know enough to kinda know us.
That's why today's give-away is so fitting.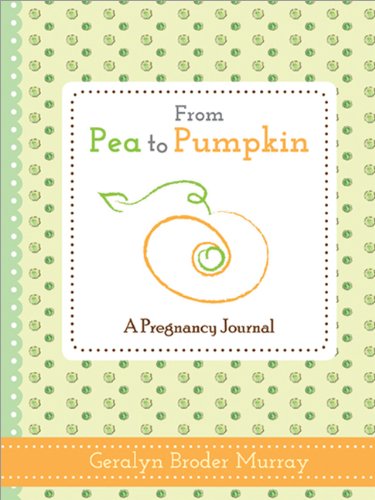 From Pea to Pumpkin by Geralyn Broder Murray is a pregnancy journal that takes all the writer's block out of recording your journey to motherhood. With multiple choice and fill-in-the-blank questions, you can do a better job at journaling through pregnancy than I ever did. Which was minimal, unfortunately.
I would have loved to have this book!
The comparison of a baby's size as it grows to different fruits and vegetables makes it a fun way to visualize your baby's growth.
Want a peak into the book? Here's the trailer:
This week three Life as MOM readers will win a copy of the book as well as a two pack of muslin baby swaddles from Aden and Anais.
What a fun addition to your nursery or a great gift for you to share with the new mom in your life.
To Enter:
Simply complete the information on this form. Please know that the information is only being gathered for the purposes of mailing you your prize in the event that you are chosen as the winner. This information will not be sold, traded, or given away.
This promotion is open until Sunday, May 12, 2013, at 8 pm PST and is limited to US residents, 18 years or older. Friends and family of Jessica Fisher and Life as MOM are ineligible for entry. Please enter only once. The winner will be chosen randomly. The prize for this promotion is provided by and shipped by Sourcebooks, Aden & Anais and/or their representatives. This post will be updated with the beginning of the winner's email address. Jessica Fisher and Life as MOM will not be held responsible for unclaimed or undelivered prizes.
Dis­clo­sure: I received a galley copy of the book. All opin­ions are my own. This post does include an Amazon affiliate link. If you make a purchase through that link, I will receive advertising fees from Amazon.