Frugal Friday: Bake It Yourself
We are a participant in the Amazon Services LLC Associates Program, an affiliate advertising program designed to provide a means for us to earn fees by linking to Amazon.com and affiliated sites. We participate in other affiliate programs as well. For more details, please see our disclosure policy.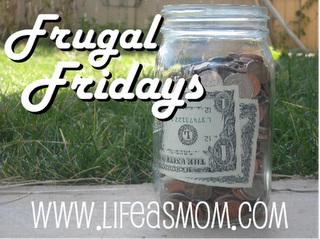 It used to be that I spent up to $600 a month to feed just my husband and me. Yeah, I'm embarrassed to say so, but 'tis true. I suppose I could justify the expense that we were a "double-income, no kids" household and that food was one of our hobbies. But, still. Knowing that I can feed eight people on that now is kind of humbling.
But, I'm reformed, I tell ya!
A little too much, some would say. Hehe. Since we love to eat around here, I've learned ways for us to eat well and still not spend an exorbitant amount of money on food. One of the ways that I do that is to bake from scratch. From birthday cakes to homemade pizza to corn tortillas to Gramma's famous cookies, I do a lot of measuring, mixing, and stirring. And it's totally worth it. It saves us money, but also allows us so sweet, yummy goodness, too.
I suppose one way to spend less would be to not eat baked goods. But, what fun is that?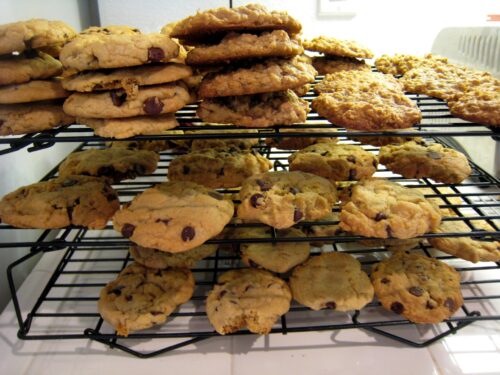 In case you missed it, Good Cheap Eats is hosting a Build a Frugal Pantry series. This week is all about stocking and using flour as a way to save money on food costs. It may prove to be a great frugal way for you, too.
What do YOU do to save money?
Share the permalink to your favorite money saving idea in Mr. Linky below or leave a comment. In the interests of sharing solid frugal advice, please do not post giveaways, deal posts, or affiliate links. Tell us a money saving concept that helps you stay in the black. And please, link back to Lifeasmom.com so that your readers know where to find the party.