Budget Birthday Ideas to Celebrate Well
As an Amazon Associate I earn from qualifying purchases. For more details, please see our disclosure policy.
Want to celebrate birthdays in a spectacular way without spending a lot of money? Check out these Budget Birthday Ideas.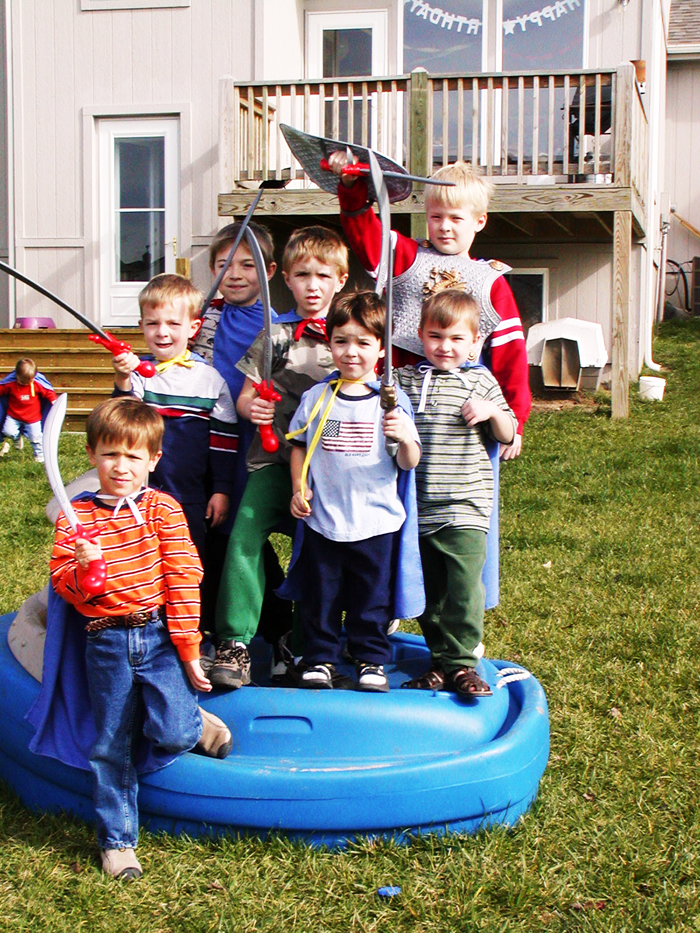 When my first born was just a wee tot, I went all out for his birthdays. At the time I wasn't sure I could have more children, so why not? And even once I had three or four children, the Creative Birthday Party Queen in me just didn't know how to give it a rest.
Most sane people don't sew 16 knight-in-shining-armor capes the night before a birthday party, do they?
Thankfully, God let Debt put the brakes on my craziness. And my husband sighed with relief. The Birthday Express had come to a screeching halt. But, that doesn't mean we didn't celebrate. We just searched for more meaningful ways to celebrate and give thanks for the Birthday Kid.
Budget Birthday Ideas
Here are some of the ways that we've downsized over the years and saved money.
1. I bake the cake myself.
My kids love my cakes, even when I think they're total flops. It's so sweet. The bday child chooses the theme and I try to do it up big. I have been known to go a little overboard on the candy. But, it's the one little indulgence I allow my Inner Creative Birthday Party Queen.
Over the last year, my eldest daughter has taken on the cake baking. While I love a good cake mix, she bakes it from scratch. Either way, it's still cheaper than a bakery cake.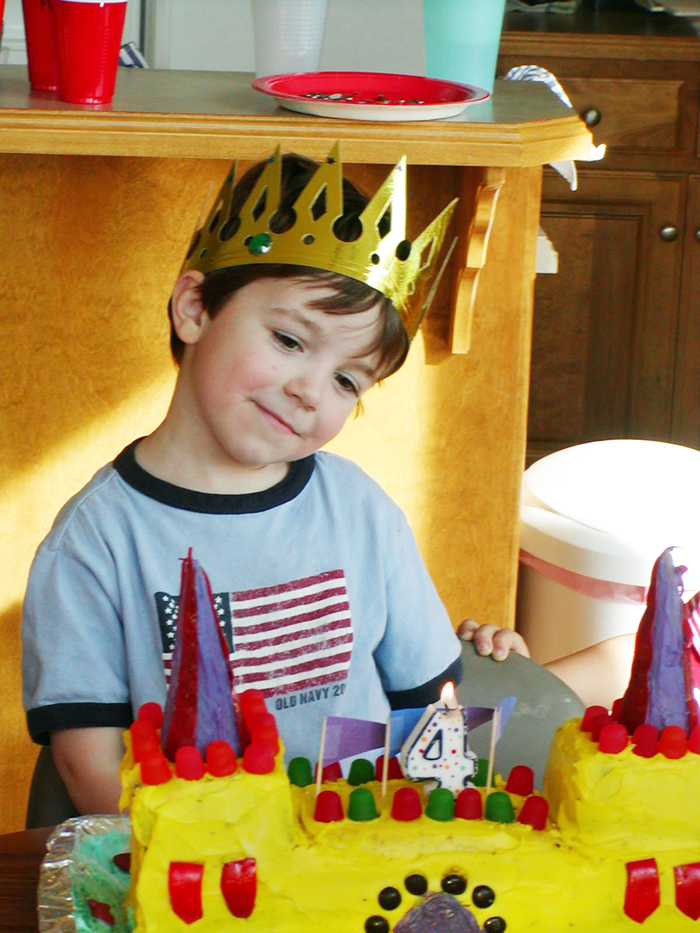 2. We pass on the fancy decorations.
I used to spend a lot of money buying themed party ware, but soon realized that it was a luxury we could do without. Instead of fancy plates, I opt for solid colors that work for multiple occasions. I might blow up a few balloons to celebrate at breakfast, but generally we keep the decor subtle.
3. We don't have parties very often.
While I love the idea of a big bash, the truth is that it's a lot of work, stress, and expense. We stopped throwing big parties all year round over 8 years ago, and the kids aren't any worse for wear. Cake, presents, and no school are really all they care about. Sometimes we invite another family over to join our family celebration; other times, the Birthday Kid gets to invite a friend on an outing.
This year, our oldest girl is having a few girls over for a tea party. She's never had a birthday party, and ten is pretty special, so it's working out well as a special little celebration.
4. We look toward family outings for special celebrations.
We try to give the Birthday Child some options, whether it's the activity of the day or the menu plan, we let him choose. Everyone makes him feel special by devoting the bulk of the day to the planned festivities.
Since I teach our children at home, I have the liberty to set the school schedule. Birthdays are school holidays. We've gone to Legoland or Disneyland for birthdays, but in recent years, the littles have chosen pretty tame adventures like heading to a favorite park for a picnic.
5. We buy just a few presents.
Rather than a boatload of gifts, we try to focus on a few important presents that the Birthday Kid particularly desires. As the kids have gotten older, I've set a basic budget and buy whatever they want that fits into that amount. For the boys this has usually been a fun t-shirt and a bigger present like a requested book or video game. My girls tend to request smaller priced items.
How do you keep birthdays from getting out of hand — and over budget? I would love to hear some new ideas for saving money on birthdays.
What are YOUR Budget Birthday Ideas?
Originally published November 13, 2009. Updated November 6, 2016.