Budget Gifts for the College Grad
We are a participant in the Amazon Services LLC Associates Program, an affiliate advertising program designed to provide a means for us to earn fees by linking to Amazon.com and affiliated sites. We participate in other affiliate programs as well. For more details, please see our disclosure policy.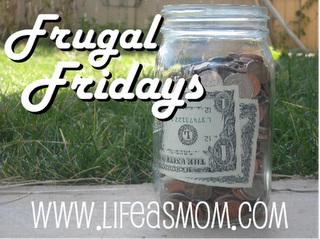 Last week I shared with you gift suggestions for the high school graduate. This week I thought I'd address college graduates.
While both have accomplished great things, their situations are a tad different. The high school graduate is headed off for the military, a job, or further education. He or she is still pretty young and not really sure about the future.
Perhaps I'm broad brushing things here. But, I'm going to assume that your typical college graduate is still broke, but has his or her sights on changing that situation. They need to be practical. Hopefully, they won't be living on Mom and Dad's dime anymore, but will be able to approach life a little more independently. And, hopefully, they have an idea what they want to do once they move the tassel to the other side.
Gifts for this crowd can still be fun. A restaurant splurge is still enjoyable. But, gifts for college grads can be a little more serious and career-minded. And these kind of gifts may take some research.
For instance, my youngest brother just graduated from college. He's headed for the National Guard in October. I need to do some research. What would truly bless a young military man? You can bet I'll be quizzing AnnMarie, Toni, and Monica for their input. And then I'll be looking for ways to get these items on sale.
Here are some budget ways that work for me:

Browsing Target Clearance – I love Target clearance. I have found so many great deals, often just a few dollars for clothing and household items.
Redeeming SwagBucks for Amazon Gift Cards – Swagbucks has helped to pay for many a freepacino as well as lots of gifts that we order through Amazon.
Using Ebates and ShopAtHome coupons and store portals to get cash back – While you do have to reach payout before you get cash back, every little bit helps.
Shopping through Ebay. And if you do it through Ebates you can get 1-3% back, too and 2% back from ShopAtHome.
And lastly, probably the most important, is to fight the feeling that you have to do anything. A graduation gift is a wonderful gesture. But, there is no law that says you must give an expensive gift, or any gift for that matter.
Love your graduate, celebrate your graduate, bake a cake for him. But, don't feel that you have to go beyond your means for graduation.
What do YOU do to save money?
Tell us in the comments section. Or, leave your permalink below. Can't wait to hear how you are "acting your wage."