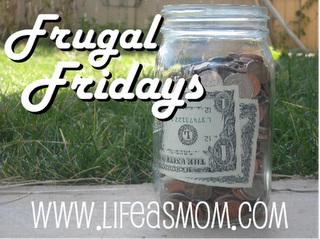 One of my go-to ways to save money is to cook from scratch. I've done it for most of my life, actually. Mine was a cooking and baking family. Scratch cooking tastes better and is often the least expensive way to feed your family. Not to mention the healthiest.
During our most serious get-out-of-debt season, I was happy to use coupons for free groceries as a way to reduce our food budget. It was the first time my children had ever had pre-made cookie dough. And it was a very yummy thing.
But over time, I have gone back to cooking from scratch. For health and tastes reasons, this is what our family prefers. This year one of my goals as a homemaker was to reduce the amount of processed foods in our diet. And we're making baby steps toward the goal.
One of the ways to make that goal a financial reality is to build a frugal pantry.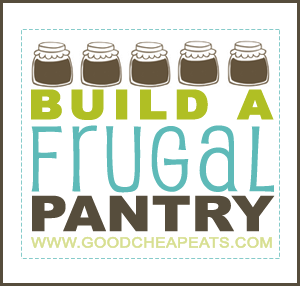 This past Spring a great group of bloggers partnered with me on the Build a Frugal Pantry series. We shared all kinds of recipes, focusing on twelve ingredient categories. If you stock your pantry with these items, purchased on sale, you will have limitless mealtime options.
Browse the series archives if you missed it the first time around and check out the wealth of ingredients and good cheap eats you can make!
What do YOU do to save money?
Share your favorite money-saving ideas today. Leave a link to a post that shares some frugal wisdom. (Please no giveaways or deals posts. Teach us how to fish!)