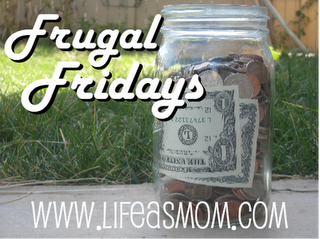 I love to cook. Since I could read, cooking has been one of my favorite pasttimes and one of my preferred methods of relaxation. If you spend anytime cooking, you know that quality ingredients can be pretty expensive, even with a coupon.
Over the years, I've learned a lot about preparing gourmet food for a mere fraction of the price it would cost at a restaurant. One of the ways that I do this is to purchase my spices in bulk.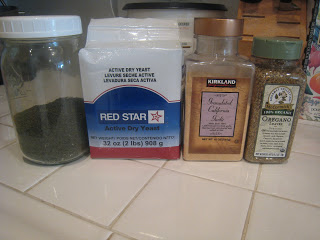 Whether from Costco, a health-foods coop, or simply Walmart, I've always been able to find larger sizes of the herbs and spices that I regularly use, like parsley, basil, dill weed, and oregano. (I do this for other pantry staples, too, like yeast or rice.) I've found that a pound of the spice in question costs about the same as the itty bitty jar.
Since I use spices with a pretty heavy hand, they rarely go old or lose their potency. But, if you don't use them in the same frequency as I, you can easily split the package with friends or even make up pretty spice packets and mixes to give as gifts. If you're already going to spend the $4 on a spice, you might as well buy more of it and share it.
You'll enjoy good eats and save some money at the same time.
What's your money saving idea for the week? We'd love to hear it.
Write about it on your blog and bring your link back here. Anyone is welcome to participate provided that both the blog and the post are family-friendly.
Please remember
1. to add a link to www.LifeasMOM.com, so that your readers know where to find all the other good stuff that people are sharing. (It's always good to share, isn't it?)
2. to make sure that the link you share here directs us to your post, not the main page of your blog. You can find directions to do that here.
Looking forward to your great ideas!
This is a new Mr. Linky widget. Make sure your pop-up blocker is turned off and then click the box. A new window will pop up with all the links.