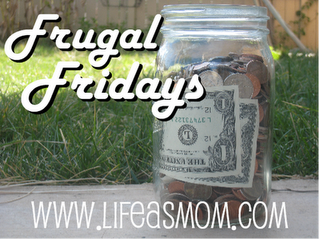 I have wonderful memories of the movies. The first in my recollection was going to Grauman's Chinese Theatre to see Star Wars. I was five. And it was a really. big. deal. As a teenager, a night at the movies with my girlfriends was a regular weekend affair, complete with those nuclear cheese nachos, a giant soda, and Junior Mints. These days with my small army of children, a trip to the movies is a little pricey. We save movie theatres for very special occasions. But, that doesn't mean we don't enjoy movies together. We've just learned to be more creative.
Here are some ways that you can catch a flick for free – or close to:
1. Check them out from your local library. Use their online catalog to locate and request movies as soon as they're released. You may have to get in line and be a little flexible as to when you watch the film, but you usually get it for at least a week, and it's usually FREE.
2. Attend free movies at the theatre this summer. Plenty of theatres offer family films for free or low cost each week. Check out Regal Entertainment Group and AMC Summer Movie Club. I found that the theatre down the road will be hosting two free movies a week all summer. You know where me and my small army of children will be!
3. For more free movie ticket sources, check out this post at Freebies4Mom which explains how to get tickets year-round.
4. Sign up with RedBox for their weekly updates. You get a free movie rental with a valid email subscription and then will be sent their montly free rental code one Monday a month.
5. Check with your employer to see if they buy passes in bulk for employees. FishPapa and I enjoyed movies this way for several years when I taught high school.
6. Buy an Entertainment book and redeem coupons for discounts at AMC, Regal, Cinemark, and others.
What money saving idea can you share with us today? It's such a boon to hear what other people do to pinch a penny.
Write about it on your blog and bring your link back here. Anyone is welcome to participate provided that both the blog and the post are family-friendly.
Please remember
1. to add a link to www.LifeasMOM.com, so that your readers know where to find all the other good stuff that people are sharing. (It's always good to share, isn't it?)
2. to make sure that the link you share here directs us to your post, not the main page of your blog. You can find directions to do that here.
Looking forward to your great ideas!