Frugal Tip: Check Your Receipt and Speak Up
We are a participant in the Amazon Services LLC Associates Program, an affiliate advertising program designed to provide a means for us to earn fees by linking to Amazon.com and affiliated sites. We participate in other affiliate programs as well. For more details, please see our disclosure policy.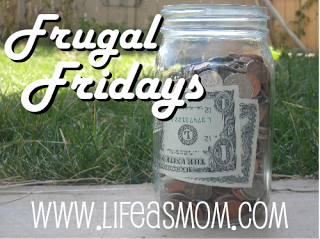 Last weekend I did some crazy shopping. I crossed the thresholds of six stores, some of them even twice. But, I brought home quite a lot of food for just a little bit of money, comparatively speaking.
At several stores, there were special deals, such as "Buy $X and get a coupon for $X to use on your next trip." This is common in the way I grocery shop. What was interesting about this trip is that I had time after each transaction to pause by the front door of the store and scan my receipt. As a mom of six children, my opportunities to go grocery shopping alone, let alone at all, are few and far between. So, I have to reduce go back trips.
Well, I found an error on my receipt. Not once, but twice. The first one was in my favor for $13. The second, another $5. I'm thankful that I checked and that I was willing to go back and have the error corrected. Since I budget $150 to feed our household of 9 each week, that $18 would have taken a big bite out of our grocery money.
It pays to read your receipt and be willing to speak up. Often times, people are too timid. But as I joked with one checker, "I will not go down without a fight!" We have got to exercise our rights as consumers. We need to be wise and we need to make sure that we tell our money where to go. It will save us money in the long run.
How do you save money? Share your frugal tip with us.
In the interest of exchanging good ideas, please do not post affiliate links, giveaways or deal posts. Instead tell us what you do to stretch your dollars a little farther. Share concepts and ideas that have helped you grow in saving money and being a better steward of your resources.
Write about your money saving tip on your blog and bring the permalink to that post here. If you find your link has been deleted from Mr. Linky, it is probably because you linked to your blog's home page instead of the post itself. If you need help, go here.
As a courtesy to me, your lovely hostess, please make sure that you link to www.LifeasMOM.com in your post.
If you don't have a blog, tell us your bright idea in the comments. Can't wait to learn some new tricks!