Frugal Friday: Couch Repair Q and A
We are a participant in the Amazon Services LLC Associates Program, an affiliate advertising program designed to provide a means for us to earn fees by linking to Amazon.com and affiliated sites. We participate in other affiliate programs as well. For more details, please see our disclosure policy.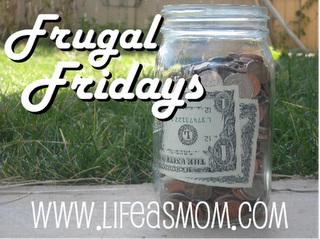 Since I'm a know-it-all big sister, humility has come hard over the years. But, I well remember a graduate school class on Socrates and how true knowledge is knowing what you don't know — and then finding out the answers. I've tried to remember that over the years. It's okay not to have all the answers, but it's good to know where to get them!
This week Tara wrote me with a great question:
I'm wondering if you have any DIY experience in couch repair? One of the springs just broke in our couch and I would love some advice on how to fix it. I have called around to local furniture repair stores and am being told that since my couch is not the top of the line, it is not worth the cost to fix it. I can't believe that is true. Please let me know if you have any great advice! Thanks!
With her permission, I'm opening the question up to you. I do not have experience in this area. I We FishPapa has repaired many a household item over the years, but upholstered furniture is not one that we've tackled.
So, what do YOU think? This is right up your alley, my frugal friends! Offer your advice and expertise in the comments section.
And, as always, share the permalinks to your favorite money saving ideas in Mr. Linky below.