Frugal Tip: Dejunk, Organize, and Clean
We are a participant in the Amazon Services LLC Associates Program, an affiliate advertising program designed to provide a means for us to earn fees by linking to Amazon.com and affiliated sites. We participate in other affiliate programs as well. For more details, please see our disclosure policy.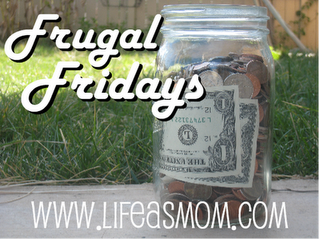 With the beginning of summer vacation, I made the decision to clean our house from top to bottom. What I anticipated taking two weeks is going to take a little longer. Life continues to go on while I've sequestered myself in a room cleaning. This means that laundry, meals, and Lego explosions still happen. I can't be the white tornado I'd like to be and whip this place into shape overnight. But, all in good time…. (I'll be posting a progress report tomorrow if you're curious.)
One of the benefits of emptying every cupboard and drawer is that I am physically handling every possession we own before I clean it, organize it, and put it away. And in so doing, I'm
discovering treasures I forgot we had
finding many things that we could get rid of
In the process, I realized this is a great way to save money!
Yes, I know cleaning is the last frugal idea you probably want to hear. But, when your household is in order and you know the status of your possessions, you find that you don't need or want anything more. Case in point: After sorting through volumes of Lego and Playmobil, I never want to buy another one again!
Dejunk! Get rid of the things you don't want or need anymore. What you discard can generate money as you sell it at a garage sale, at a consignment store or on eBay. You'll also save storage space and storage fees, where applicable, as well as the cost of maintaining items that are no longer wanted.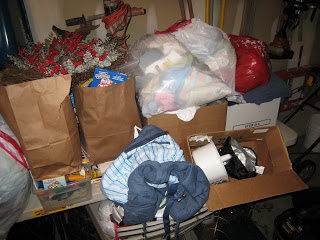 Organize! Often we go out to buy duplicates of stuff we already have because we can't find it in the first place. I was sure I needed to buy more boxes and organizational items until I ripped apart my school cupboards and found that I had everything I needed. Organizing will help you find what you need when you need it.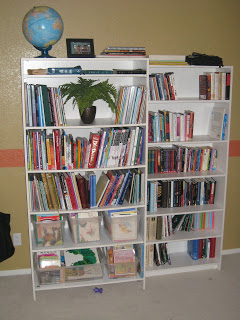 Clean it! Keeping things clean and in good working order helps you be more satisfied with what you have. You'll feel less temptation to go buy more stuff if what you have fills your needs and is pretty to look at. So, hop to it. Put your household in order and you'll find that you're richer than you thought you were.
Got a great money saving tip? Share it with us!
In the interest of exchanging good ideas, please do not post affiliate links, giveaways or deal posts. Instead tell us what you do to stretch your dollars a little farther. Share concepts and ideas that have helped you grow in saving money.
Write about your money saving tip on your blog and bring the permalink to that post here. If you don't have a blog, tell us your bright idea in the comments. Can't wait to learn some more tricks!
PS While we're on the subject of cleaning, don't forget to enter for your chance to win coupons for free Clorox bleach.